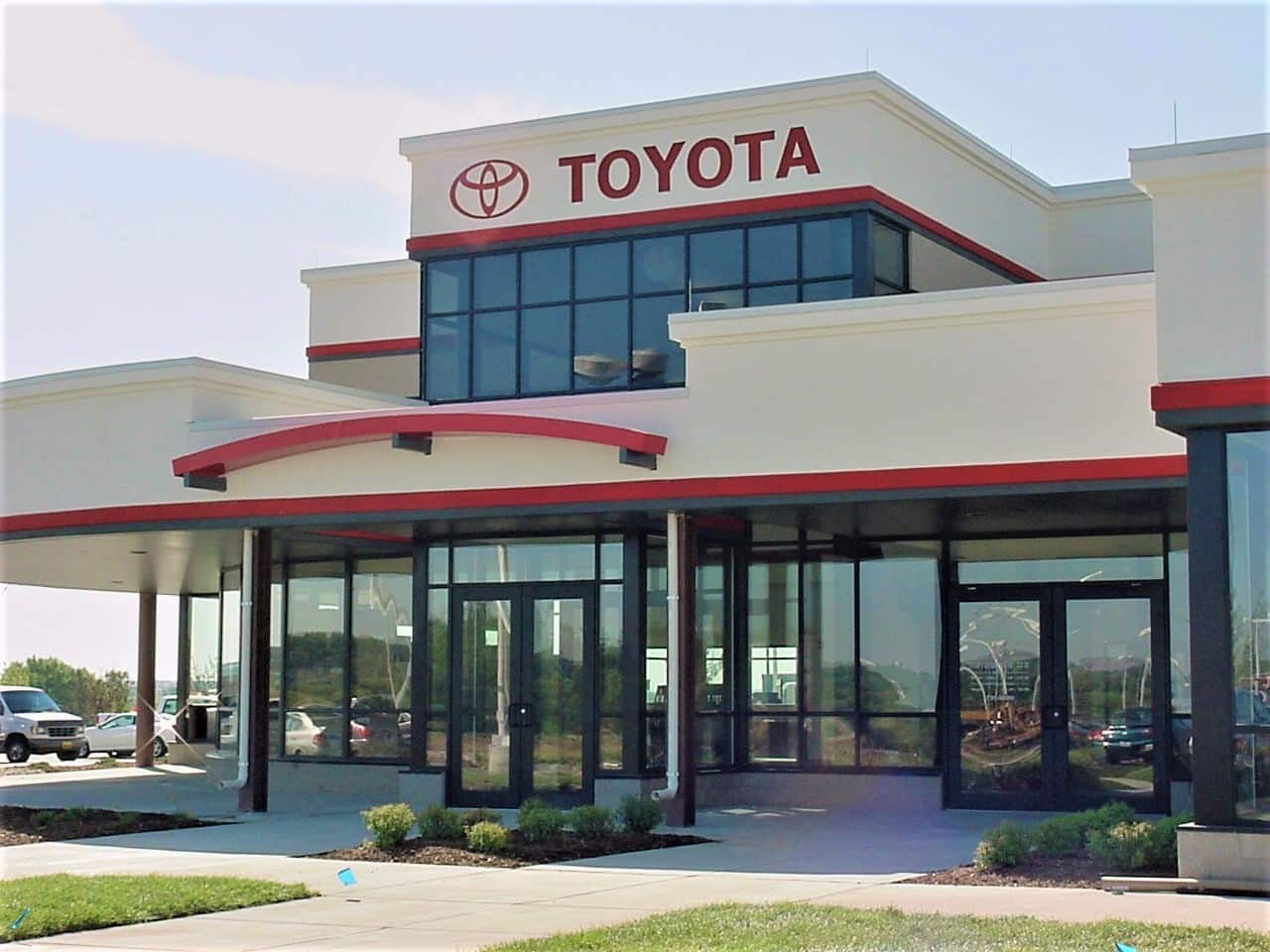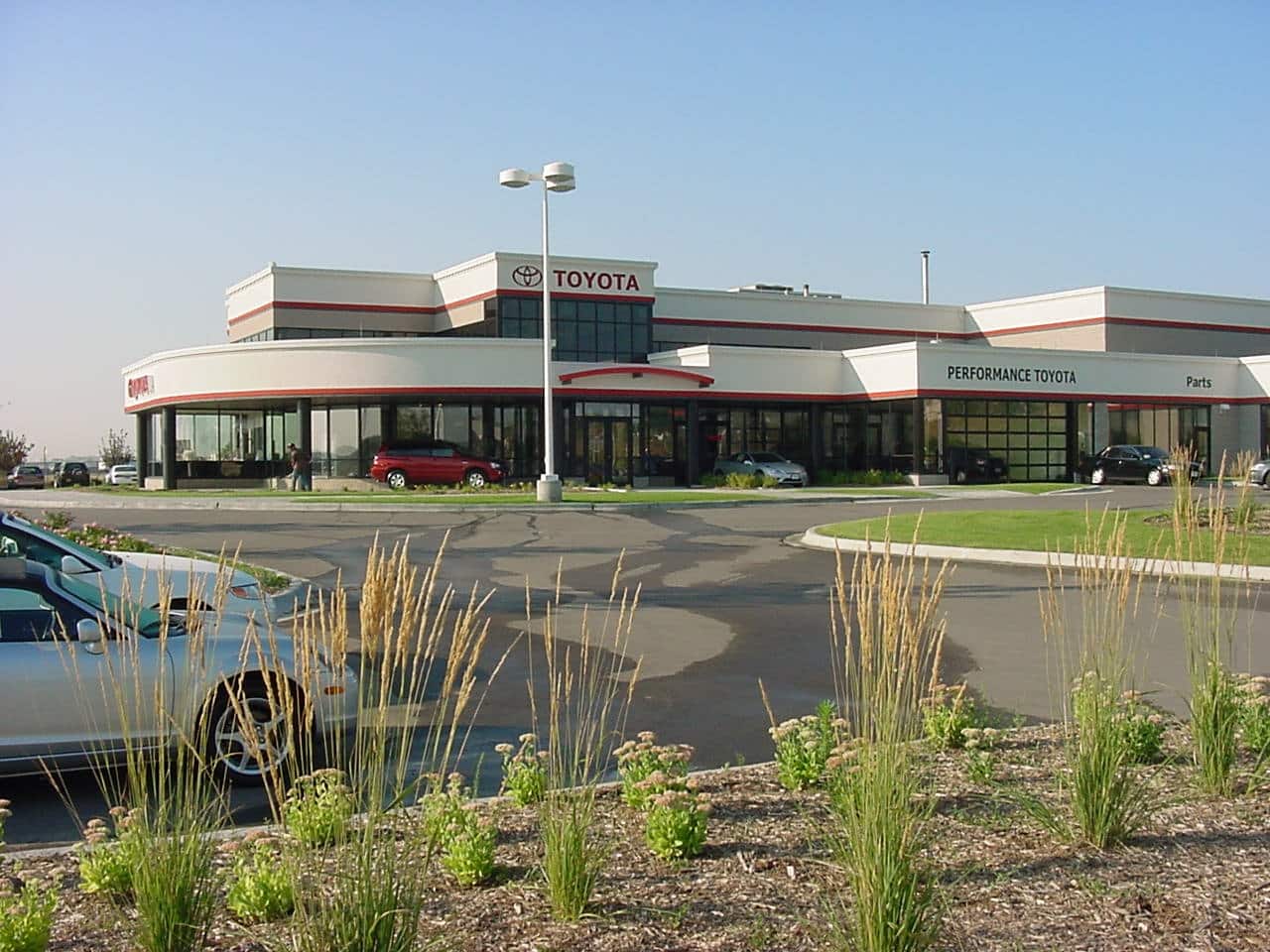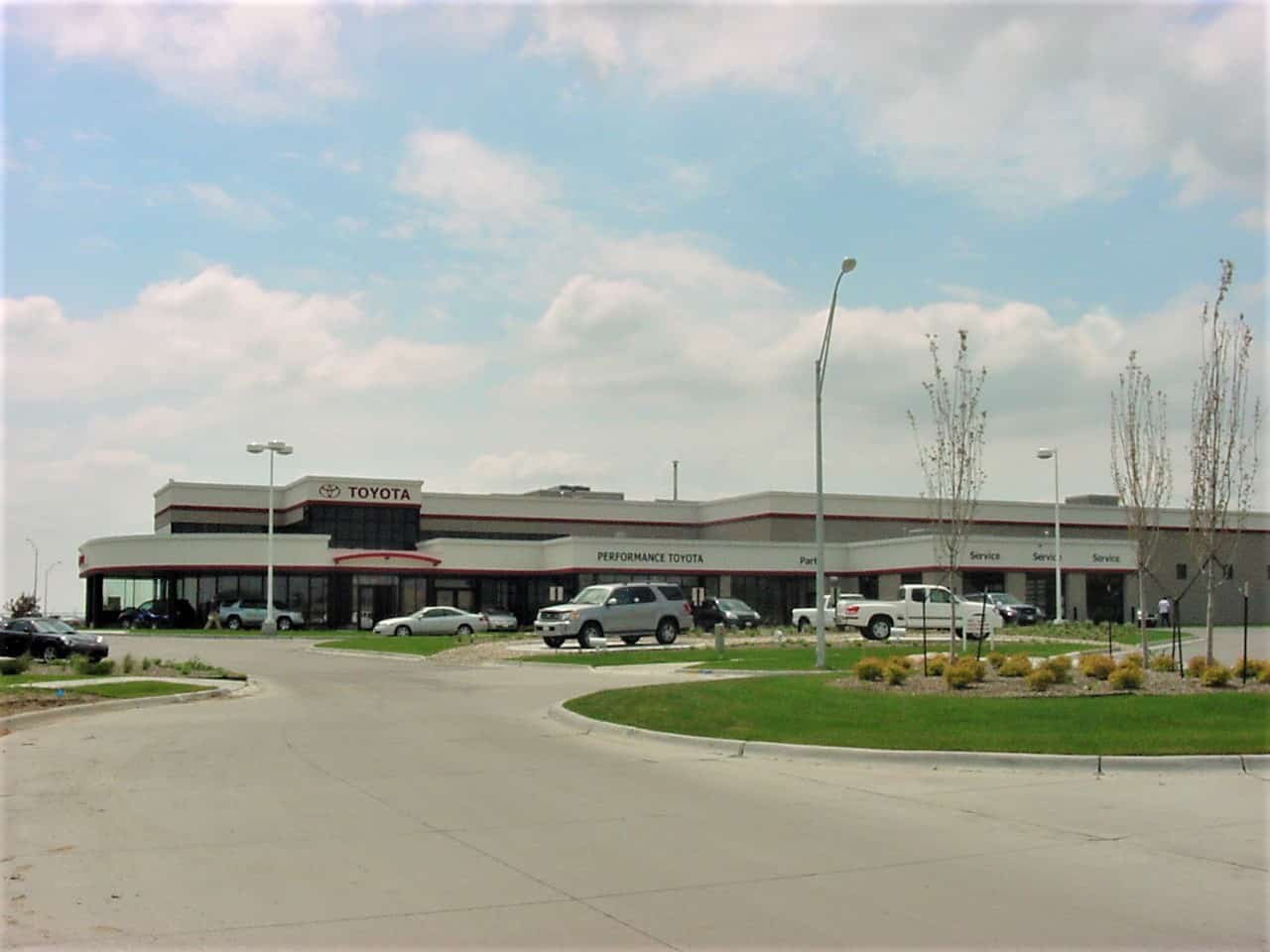 Client - Performance Toyota
Challenged with the Owner's goal of creating a new buying experience for the customer and enhancing the staff's ability to deliver that experience in an efficient manner, Prochaska & Associates designed a facility that uniquely accomplished these goals while adhering to Toyota Corporate's Image of their USA Design Guidelines for facility size and appearance.
The new 39,500 square foot Performance Toyota dealership contains a fix vehicle display showroom, two new vehicle presentation bays, 18 service and wash bays and extensive parts storage.  Clerestory windows flood the two story showroom with natural light and highlight the vehicles on display.  On the exterior, horizontal detailing reduces the apparent height of the two story facility, while site placement, generous entrance glazing and a unique red entrance "eyebrow" beckon traffic from the perimeter streets into the Auto Mass and ultimately into the dealership.  A waste oil boiler recycles used oil from the service department to essentially provide free heating of the building for the customers and staff.