ENHSA/Region 6 Office Renovation
Size/Capacity - 72,648 sq. ft.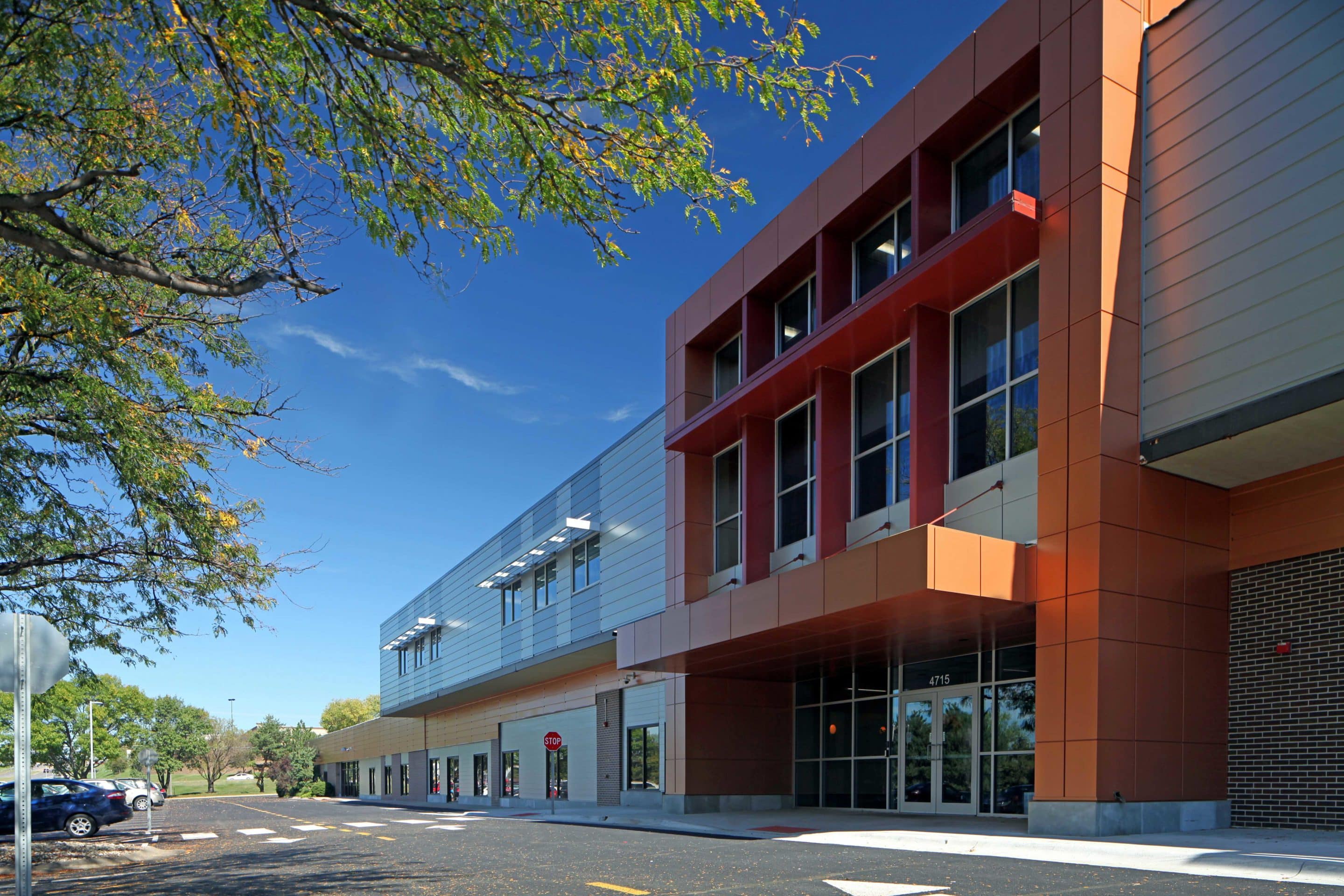 Client - Eastern Nebraska Human Services Agency Region 6 Behavioral Healthcare Eastern Nebraska Office on Aging ENCOR
Four Nebraska human service agencies came together to share a common site in the renovation of this former office building.  The original building had been designed in the early 1960's as a retail shopping mall in Millard, Nebraska (near the intersection of 132nd and L Streets) and had later been converted into office space for a refrigeration company.  The large, two-story facility was very dated and in need of much work to give the building new life.  The four agencies were originally in various separate facilities around Omaha and saw the building as an opportunity to bring their services to a common location.  The building was reworked to create a common central lobby which had not existed before, with main entrances on two different levels.  A section of the upper floor slab was removed to create a two story lobby space with a shared elevator and open stair.  The interior of the building was entirely renovated for new offices, cubicle areas, conference rooms, break rooms, restrooms, a fitness center, etc.  The exterior was also improved with the addition of new prefinished metal panels to create a fresh appearance for the prominent Millard site.  The agencies within the 72,648 square foot building are ENHSA, Region 6, ENOA and ENCOR (Now called Duet).