Size/Capacity - 10, 000 sq. ft.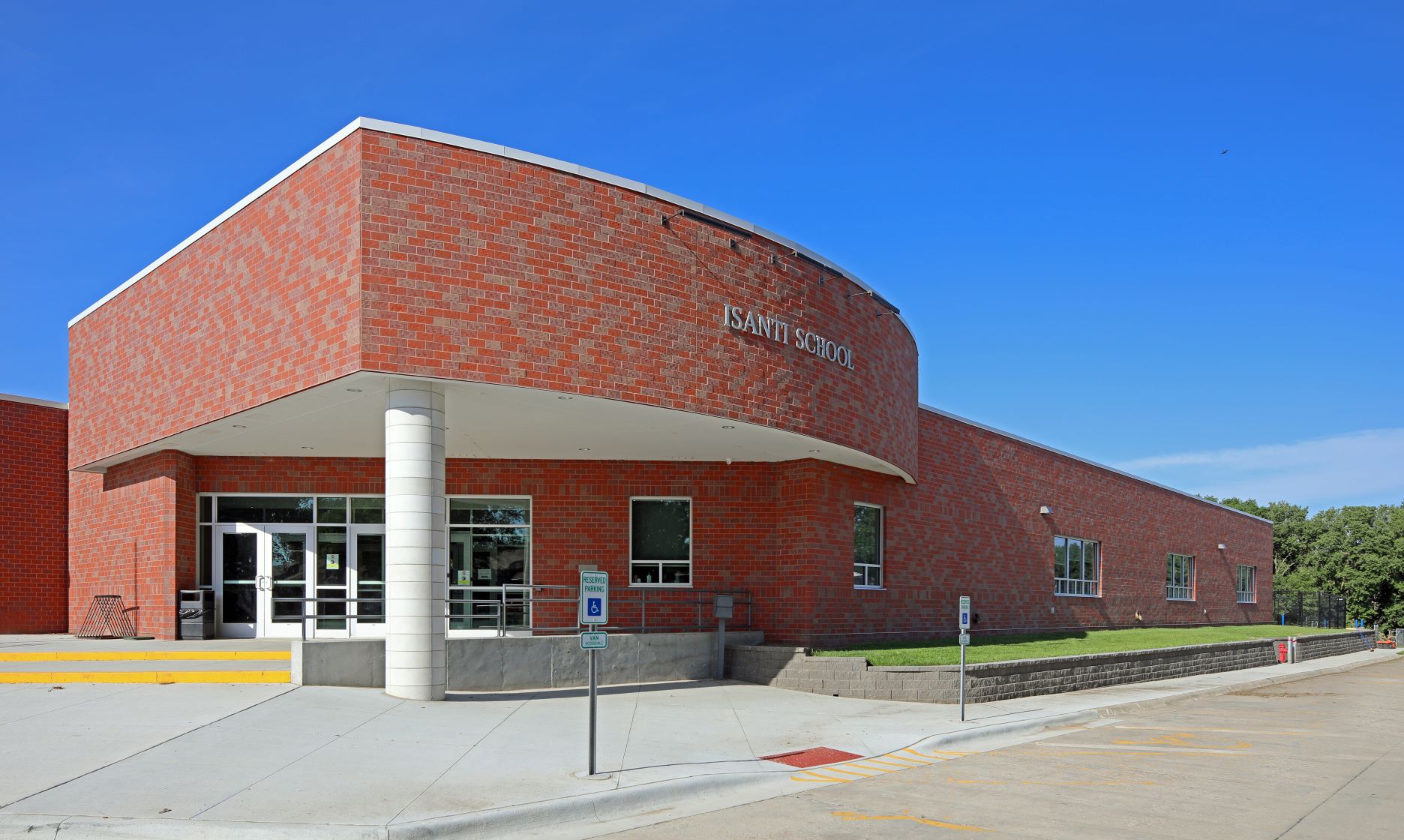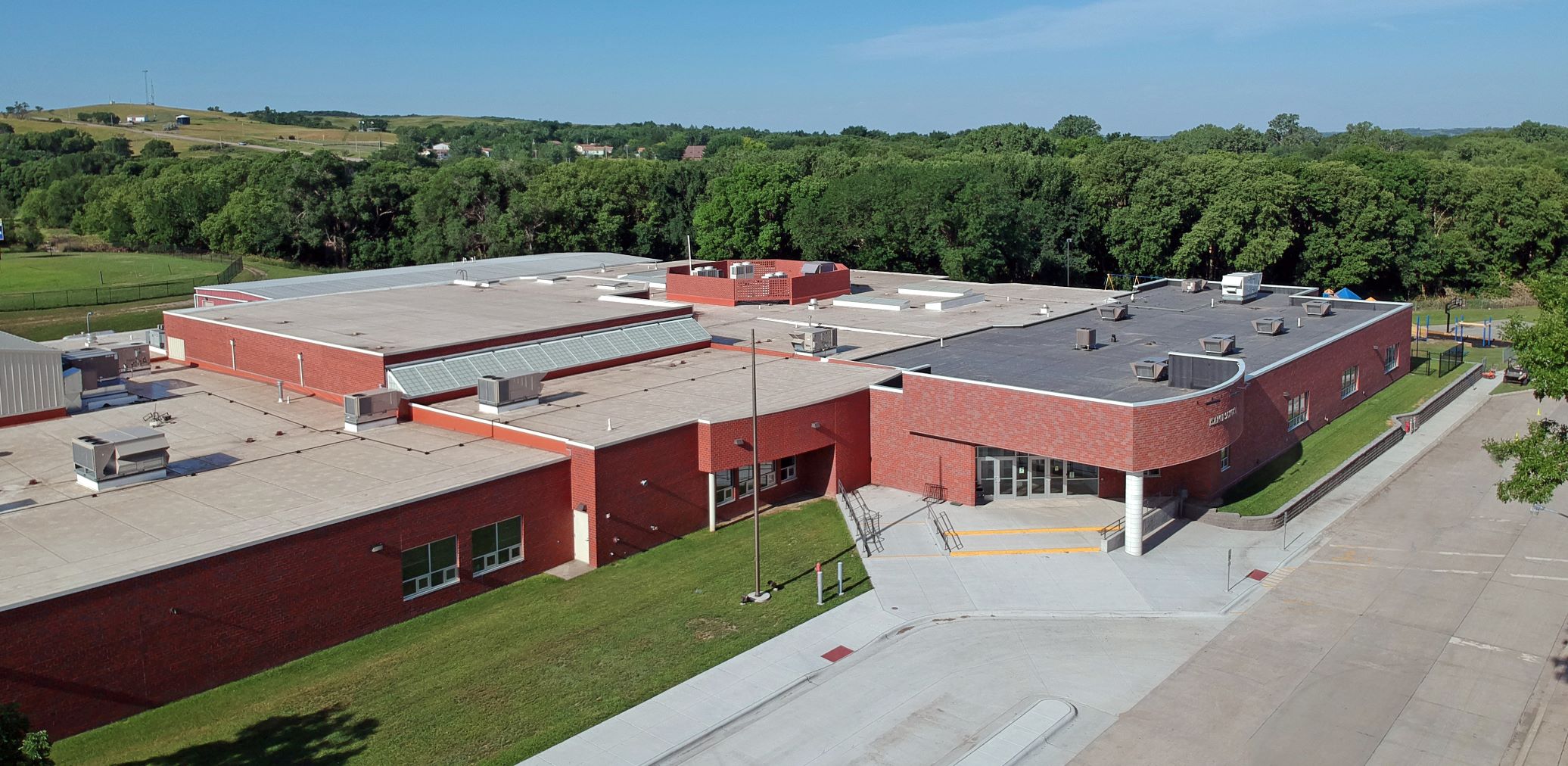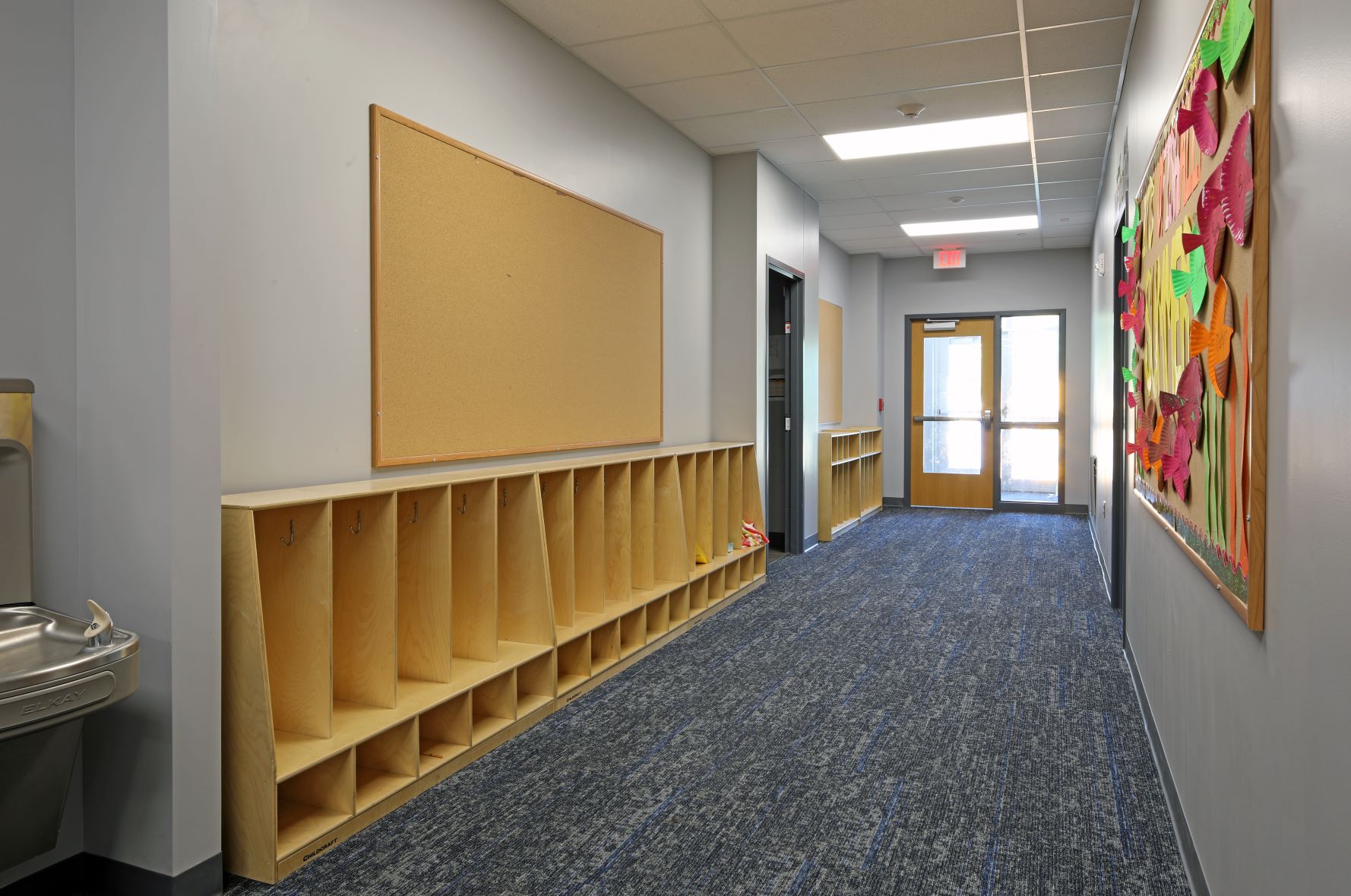 Client - Santee Community Schools
This project consisted of a 10,000 sf new addition to the existing school, adding six infant through Kindergarten rooms, a dining room with a food prep area, general business office and Director's office. A reception area, parent/teacher conference rooms, adult restrooms, nurse and speech pathologist rooms, laundry, central storage and mechanical/electrical rooms were also added in the new addition.  The existing school building received matching interior renovations structure and exterior materials to complement the existing building and created a new focal central entry element to accommodate shifting of the receptionist, conferences rooms etc. Unique to what the school had before, Prochaska & Associates designed bathrooms and storage rooms to every childcare room.  The new entrance has a secure main building entrance, reception desk, central to the early learning center and the main school building.