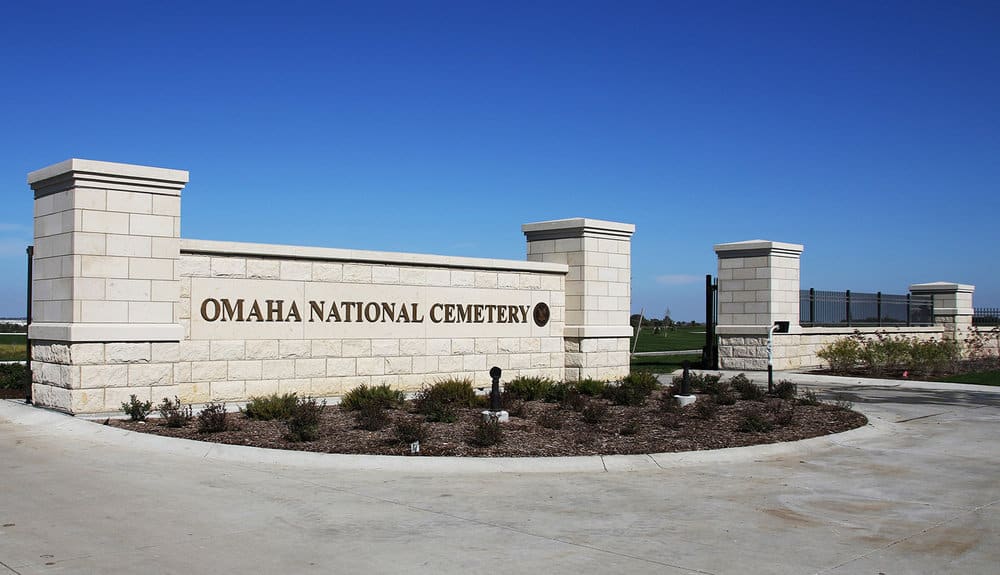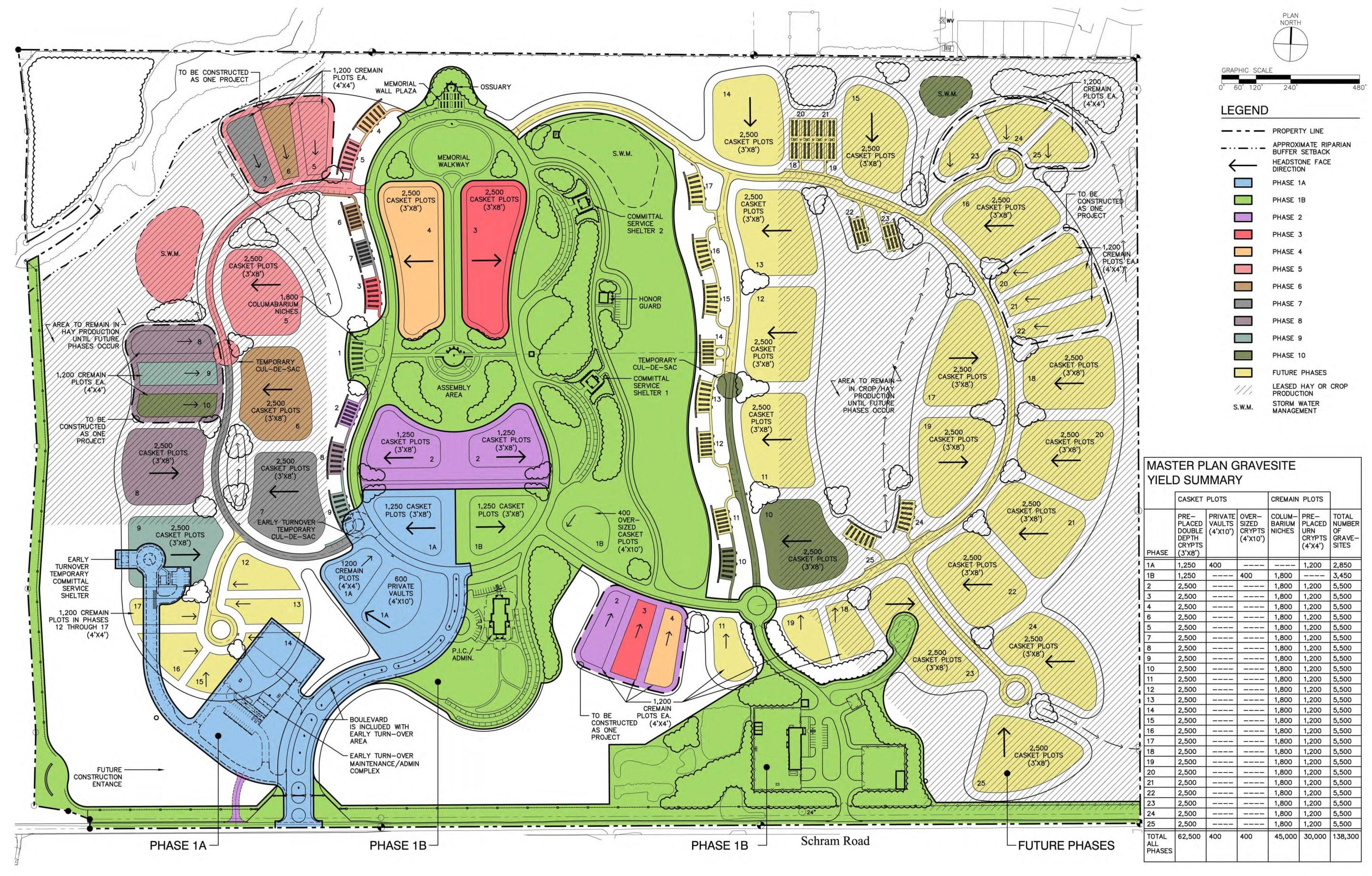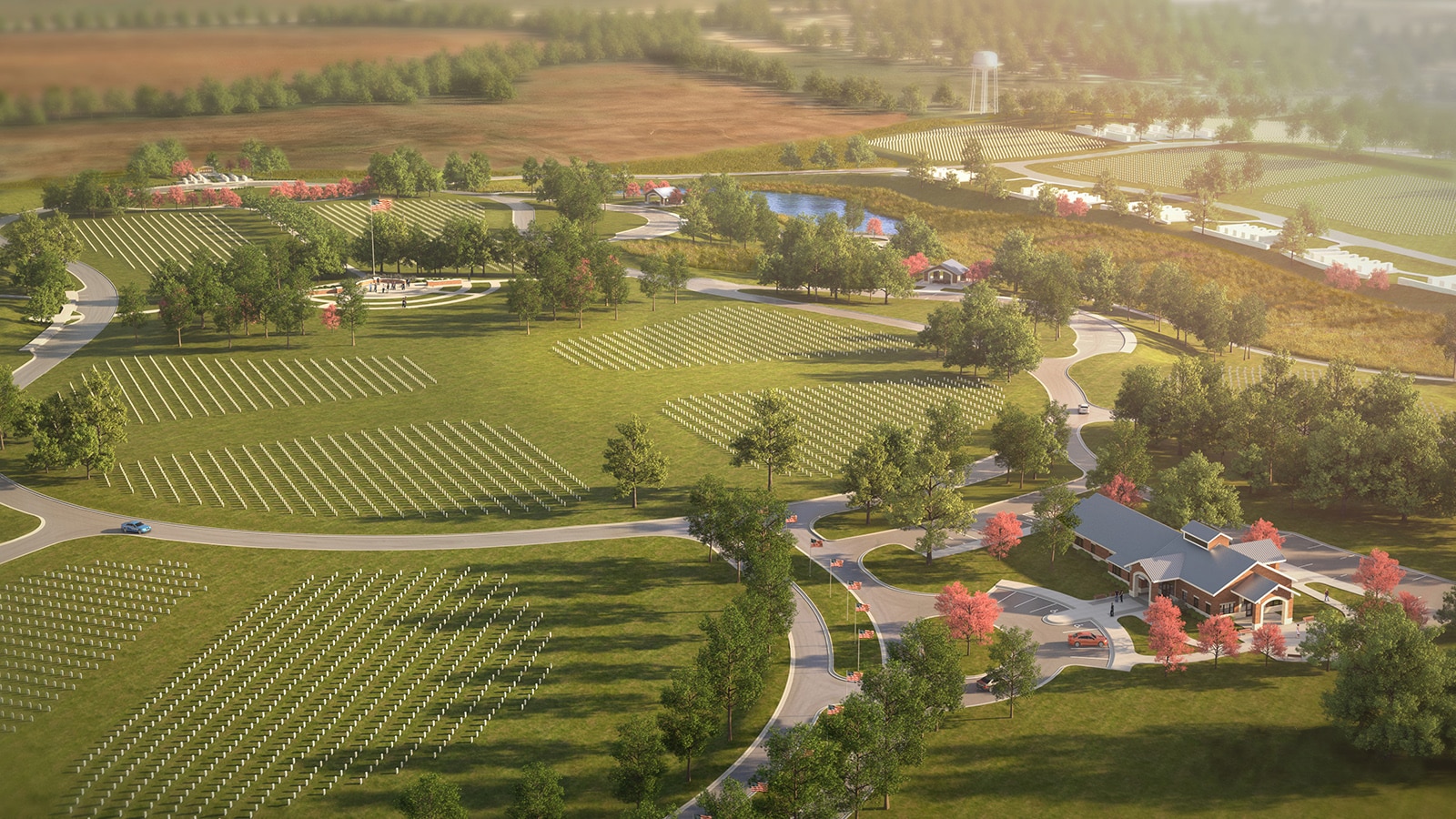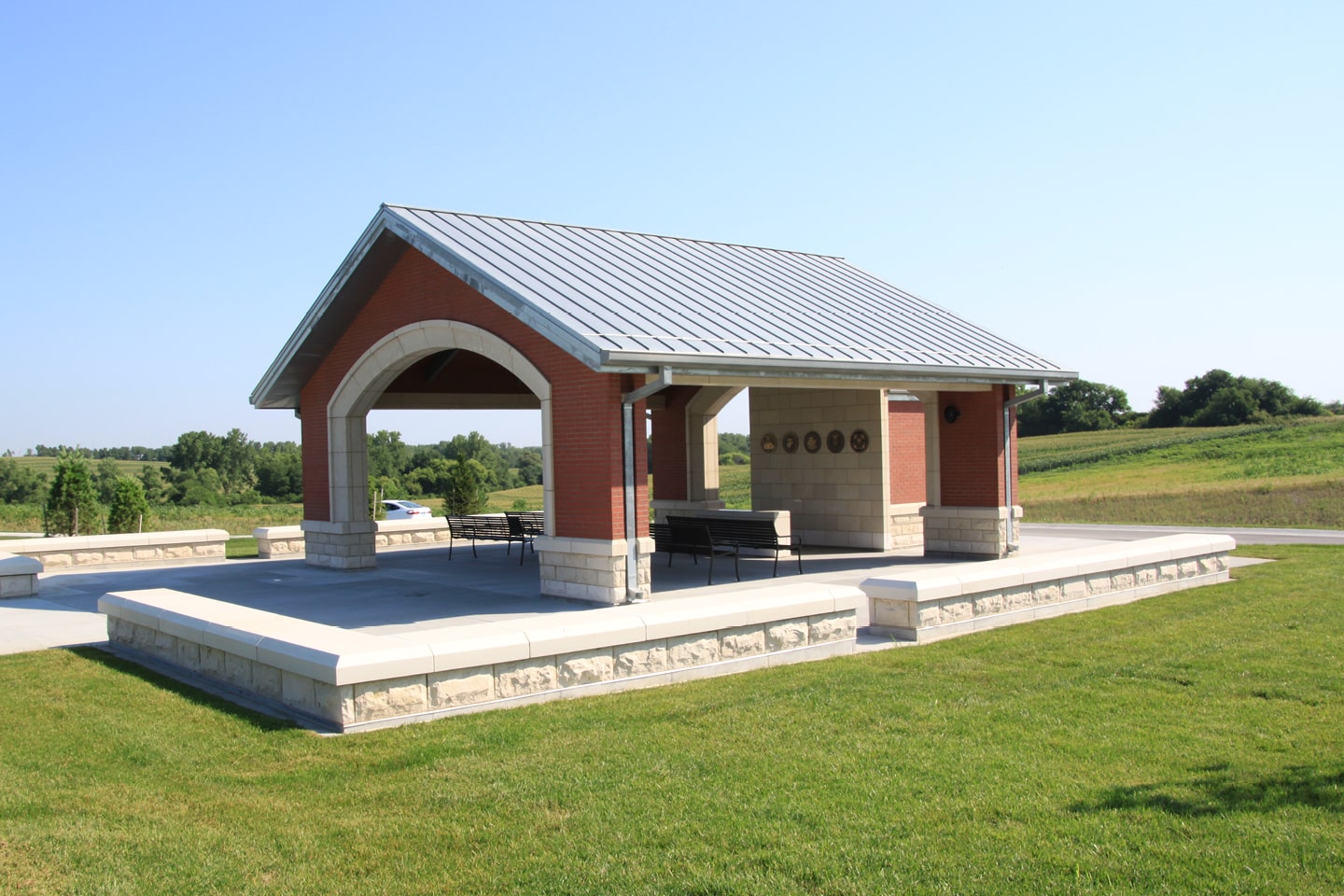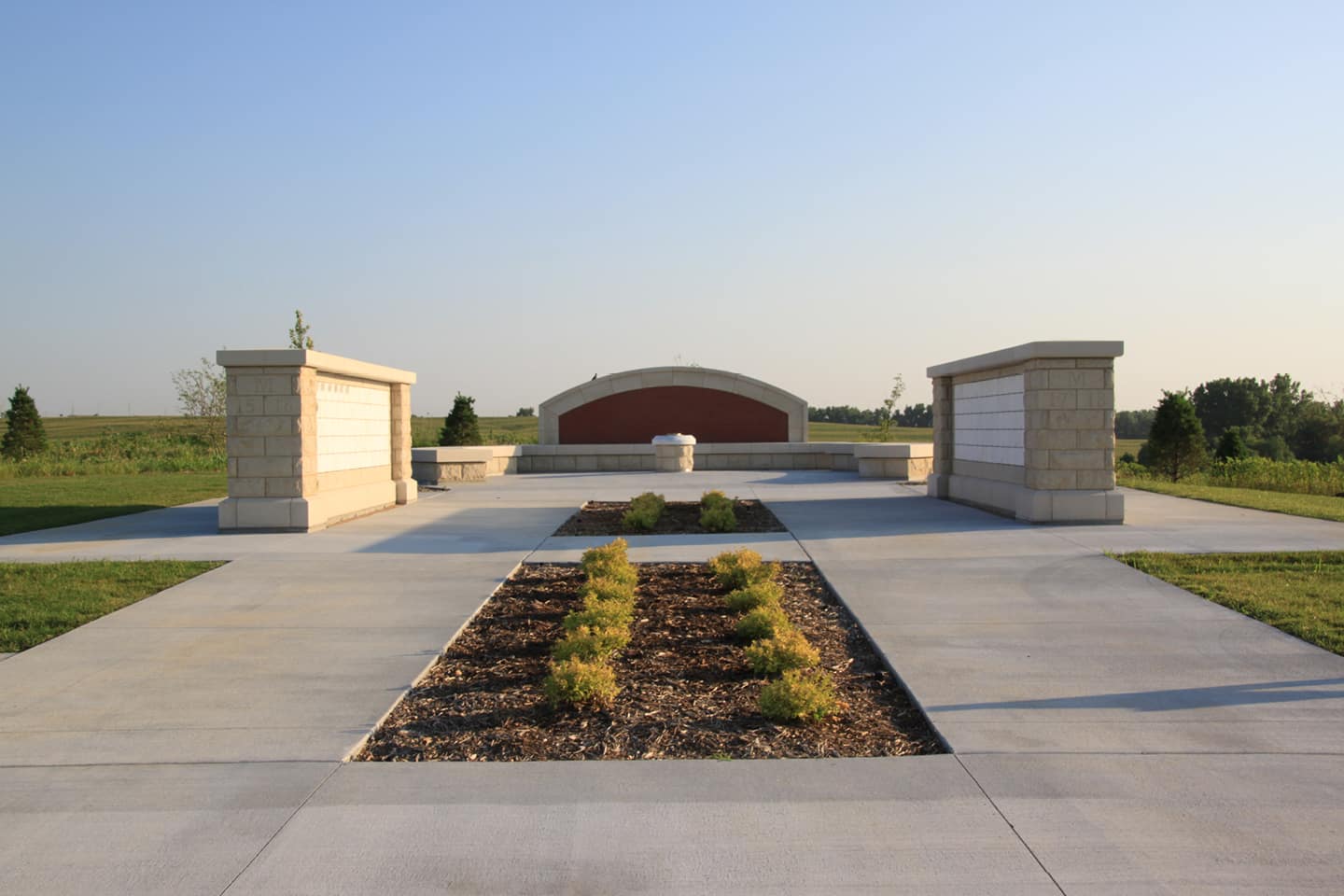 Client - Department of Veterans Affairs
Following the 2008 "Evaluation of the VA burial Benefits Program, VA leadership chose five new national cemeteries, including one in Omaha, to increase access to areas where significant numbers of unserved Veterans reside.
 As a result, in 2012 the VA purchased a 236-acre parcel at 14250 Schram Road in Omaha, Nebraska.  Preliminary design and planning began in 2013, with final design development, construction documents and construction by the VA-selected Design-Build Project Team commencing in 2014.  Dedication of the first 60-acre Phase of construction, providing for approximately 5,000 gravesites, was held in August, 2016 with first burials beginning shortly after. 
 This new national cemetery will serve the burial needs of more than 112,000 Veterans in the Omaha cemetery's service area for the next 100 years.  Facilities designed and constructed by the Project Team will accommodate casketed as well as cremated remains.  Significant cemetery buildings include a decorative limestone and metal fencing Entrance Gate and Signage, an Administration Building, Honor Guard Building, and Public Information Center, all of dignified and timeless design, and constructed with 500-year life expectancy materials, such as brick, split face limestone, honed stone and zinc metal roofing.
 Other design enhancements honoring the final resting place for these Veterans include a Flagpole Assembly Area, Memorial Walkway and Committal Shelters.  Infrastructure and support features designed and constructed by the project team include a maintenance building, all roads, landscaping, utilities and irrigation.