Location - South Sioux City, IA
Size/Capacity - 22,544 sq. ft.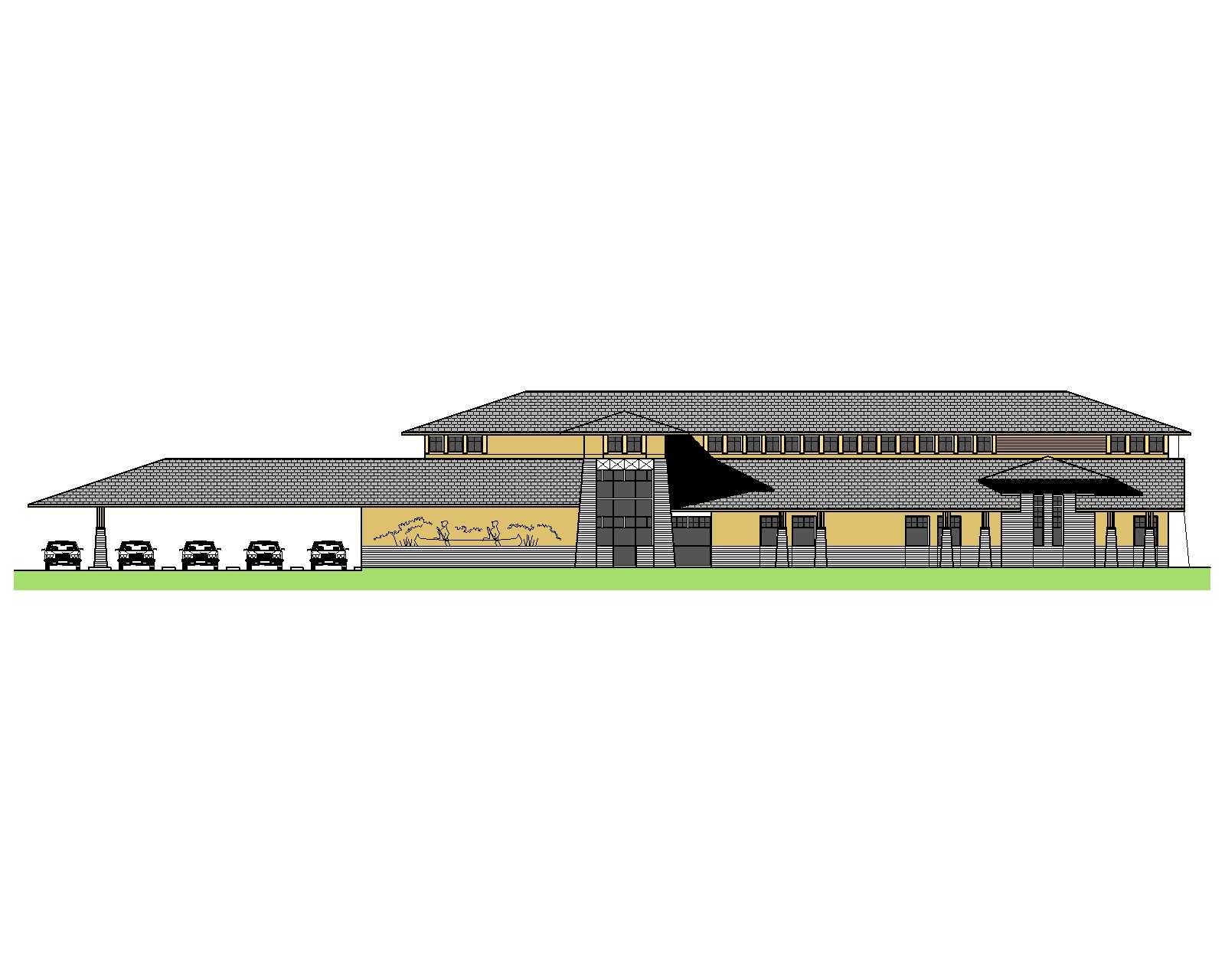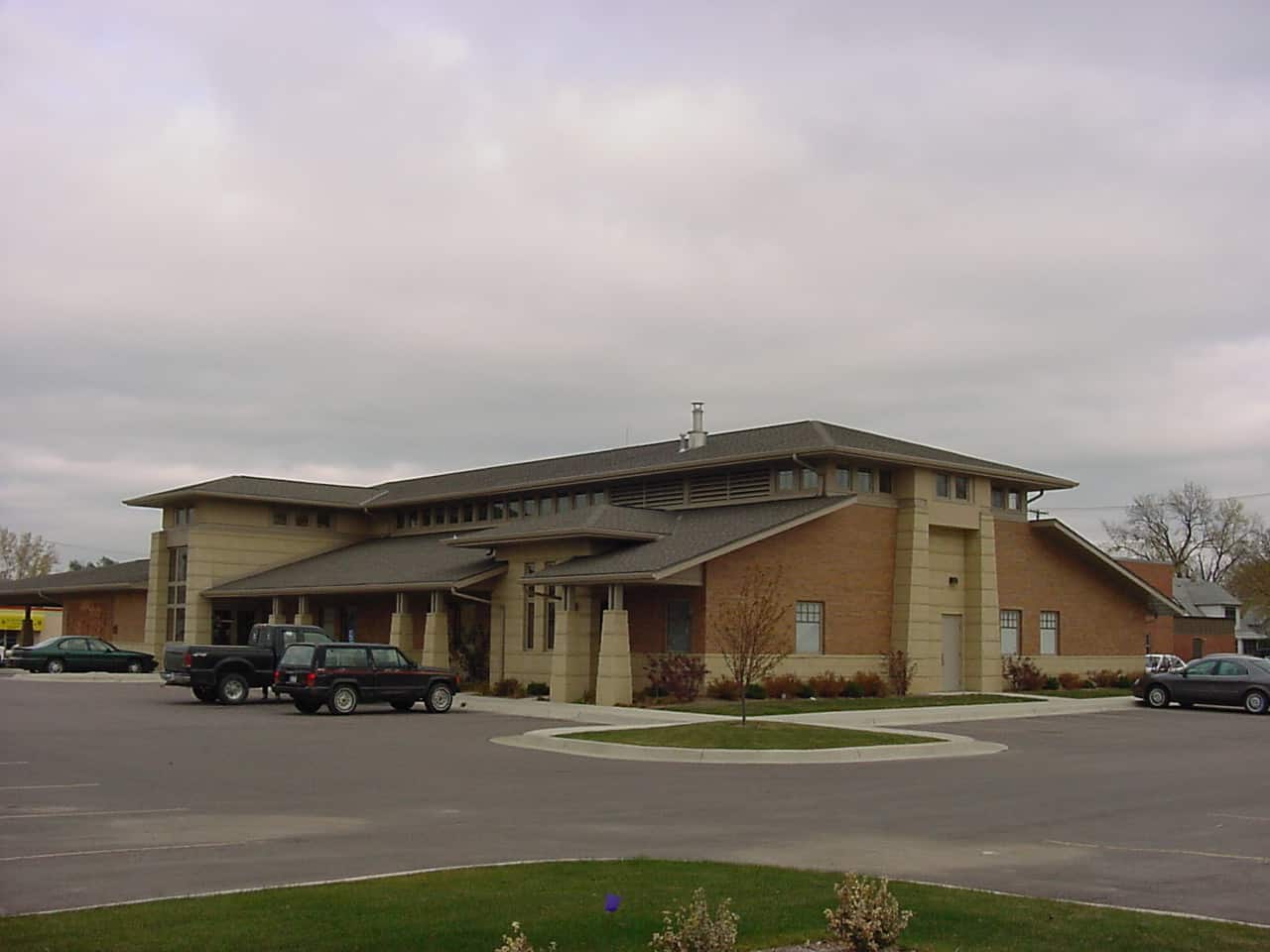 Client - Dakota County State Bank
Through acquisition of adjacent buildings, the Owner sought to replace their existing bank with a new larger, more customer-oriented facility.  Their goal was to remain in the existing building during the construction process, move into the new bank when complete, then demolish their old building.  The Owner directed that the building should "stand out in an appealing way, yet still fit" with its surrounding context.  They wanted to provide an inviting, friendly, yet professional atmosphere.  The building had to be efficient to minimize staff and had to represent value for their investment.  A second story and basement were included to provide future expansion and leasable space within the bank.  The roof was required to be pitched.  During the design process, a Lewis and Clark theme was established for a proposed brick mural for the bank's façade.
With its reposed site placement and thoughtful landscaping, the new bank facility opens up the density of the existing streetscape along Dakota Avenue.  Rather than introduce a sleek, modern facility into the older existing context of the surrounding community, the bank provides a more historical flavor while projecting a grounded, substantial appearance.  The exterior masonry materials suggest permanence and strength to potential bank customers.  The building's form harmonizes with the imagery portrayed in its sculpted brick mural, depicting the Lewis and Clark expedition which passed through the Sioux City area in 1804.  Use of clerestory windows and a large second story balcony overlooking the lobby allow the bank an open, friendly personality.  Porcelain tile placed throughout the lobby and entrance provides a durable, stone-like appearance in a subtle, inviting pattern leading to the teller area.  The customer-friendly lobby allows convenient access to a waiting area, reception station, check stand, safety deposit box vault, bank teller stations and a children's play area.  An elevator and adjacent stair are also conveniently located in the lobby to simplify way-finding to the second floor leased space and lower level.  A gently vaulted ceiling accents the two-story, open lobby.