Size/Capacity - 6,875 sq. ft.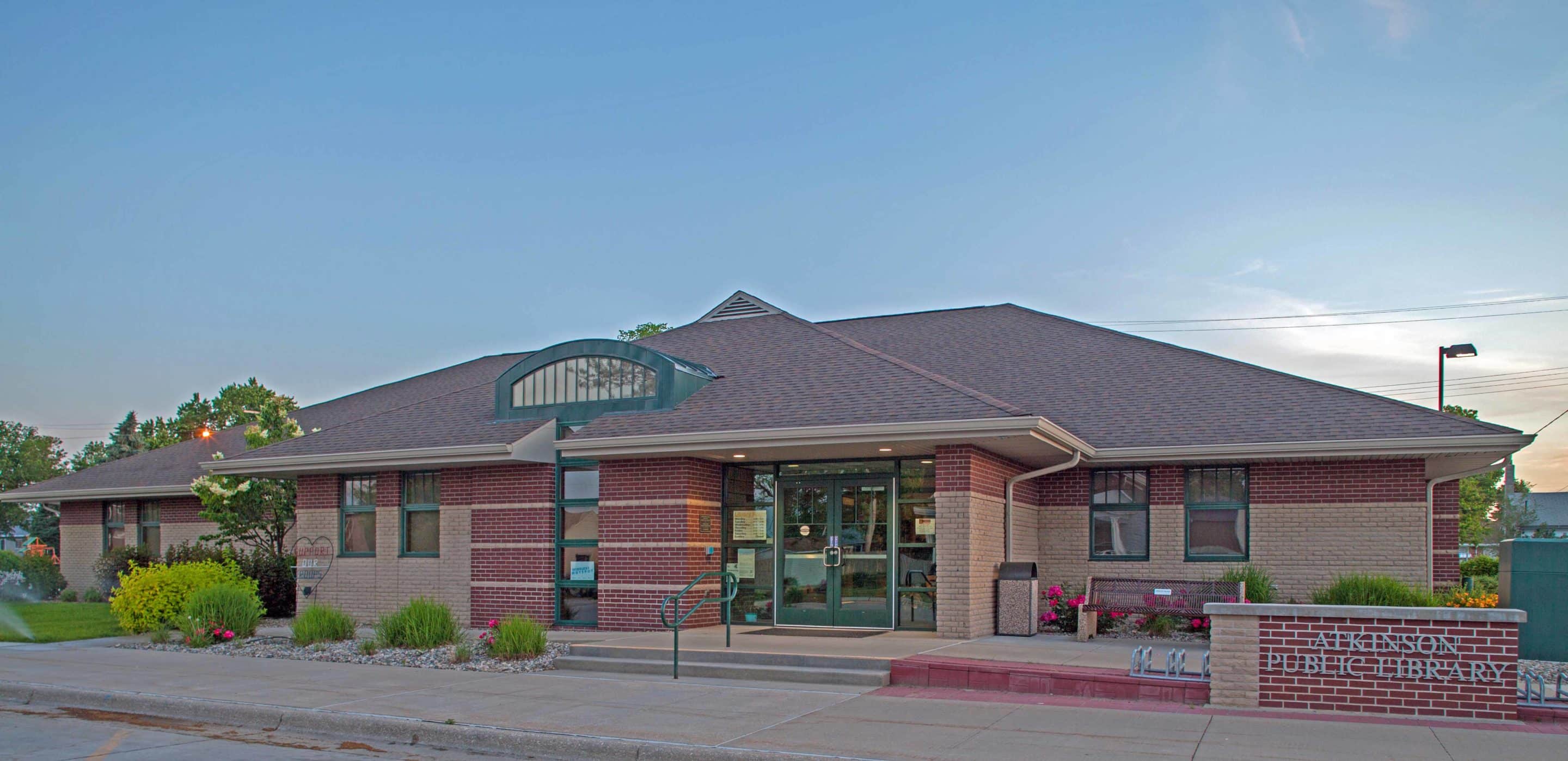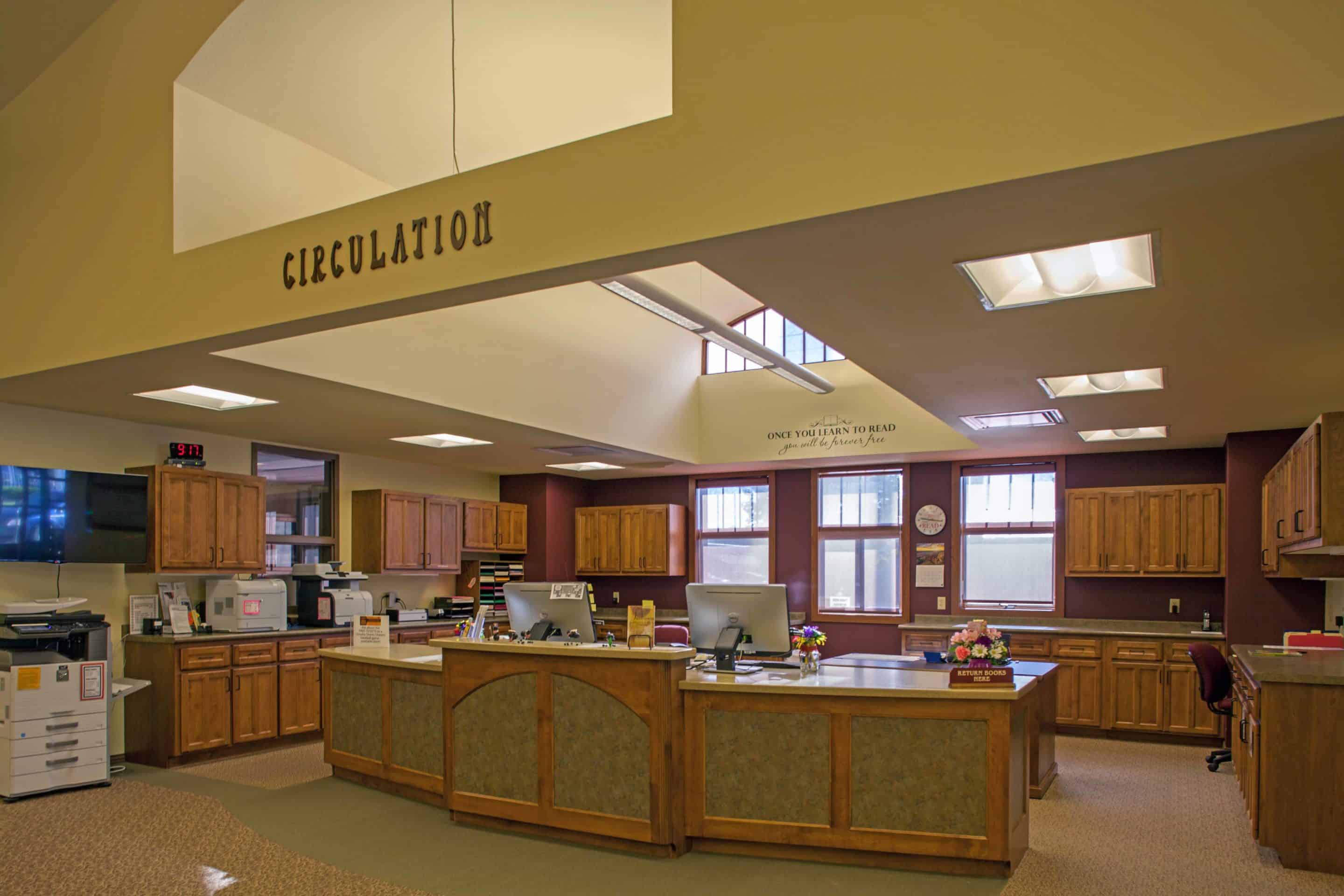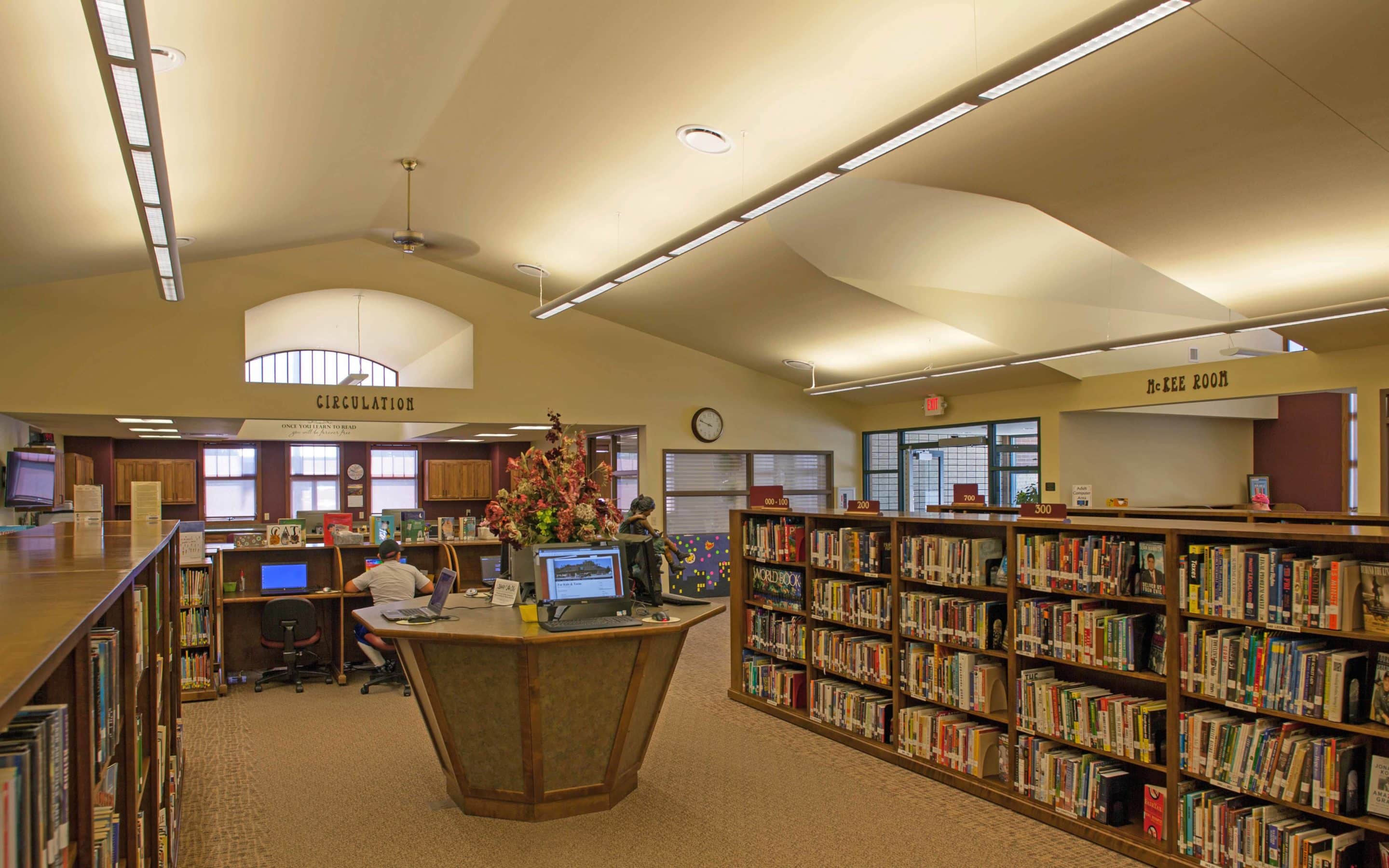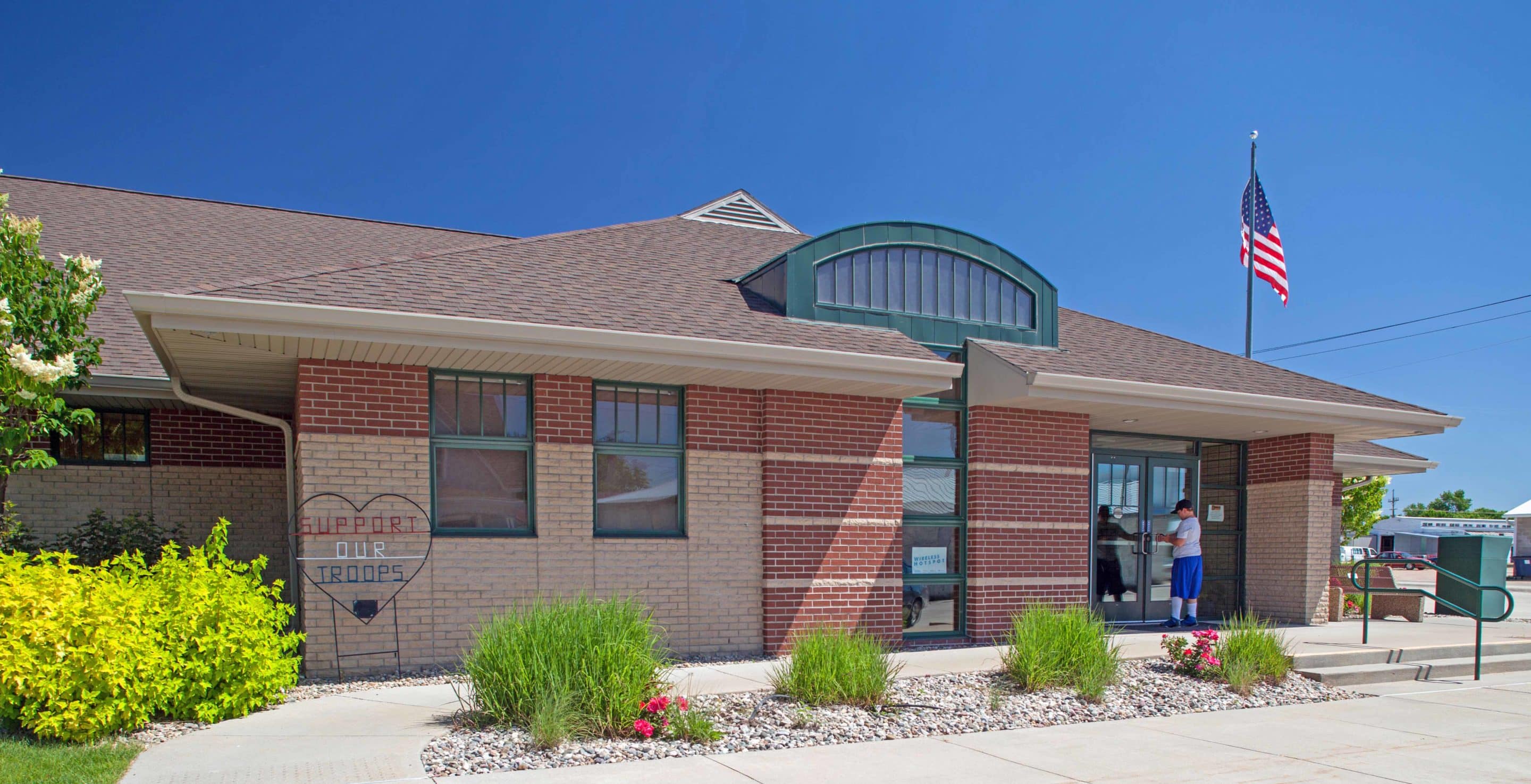 Client - Atkinson Friends of the Library Foundation
The Atkinson Public Library, with its 6,875 square feet, more than doubled the library space the city previously had available. The replacement library, organized around a central entrance, contains a reading area with a fireplace, a children's reading area, a continuing education room, a junior room for the city's youth, and a heritage room containing microfilm and local newspapers. The library is equipped with the latest technological features, such as computers with high-quality wireless internet service, and other audio-visual devices. In addition, the library offers a drive-through window so that patrons can drop off or pick up books without getting out of their vehicles.