Montgomery County Law Enforcement Center
Size/Capacity - 18,418 sq. ft.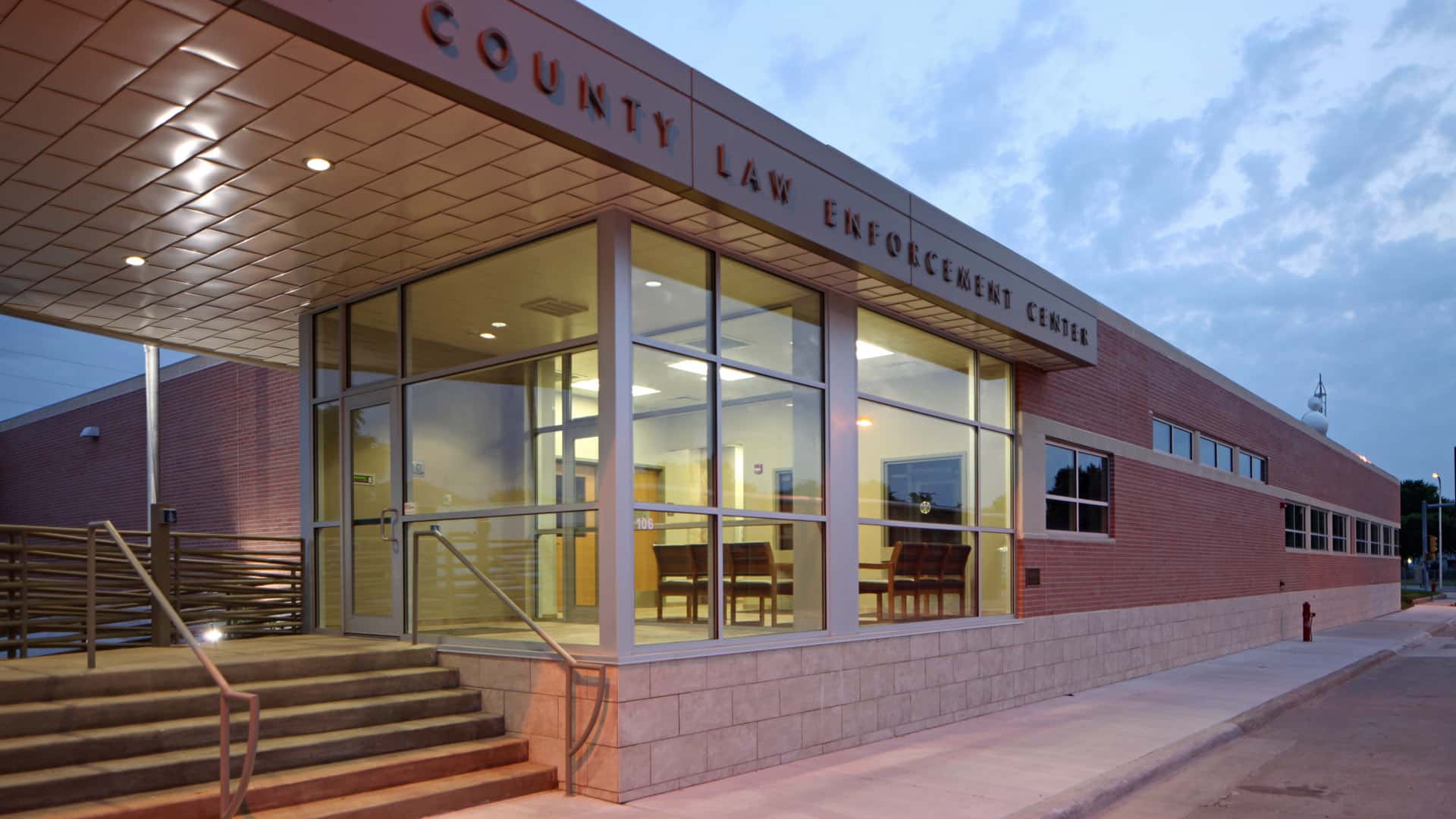 "It is our pleasure to serve as a reference for Prochaska & Associates; they have been and continue to be a valuable partner to Montgomery County as we build our Montgomery County Law Enforcement Center"
Joni Ernst – County Auditor
Client - Montgomery County Board of Supervisors
Prochaska & Associates has developed the plans for a new 24-bed jail in Montgomery County, locating it on a site adjacent to the existing Jail Facility. The jail has one surveillance post: a Master Control Station surrounded by six Housing Units and an Indoor/Outdoor Exercise Space. Temporary Holding Cells, accessed through the Booking Area, can be monitored from the Master Control as well. The Jail also includes a Medical Exam Room, Kitchen, Laundry, and Visitation Spaces. Wrapping the Jail on two sides is a Law Enforcement Center that combines the offices of both the Sheriff and the City Police Department. One of these office wings fronts Coolbaugh Street to the north, extending to form the public entrance on the northeast corner of the site.