Marshalltown Police & Fire Joint Facility
Location - Marshalltown, IA
Size/Capacity - 54,500 sq. ft.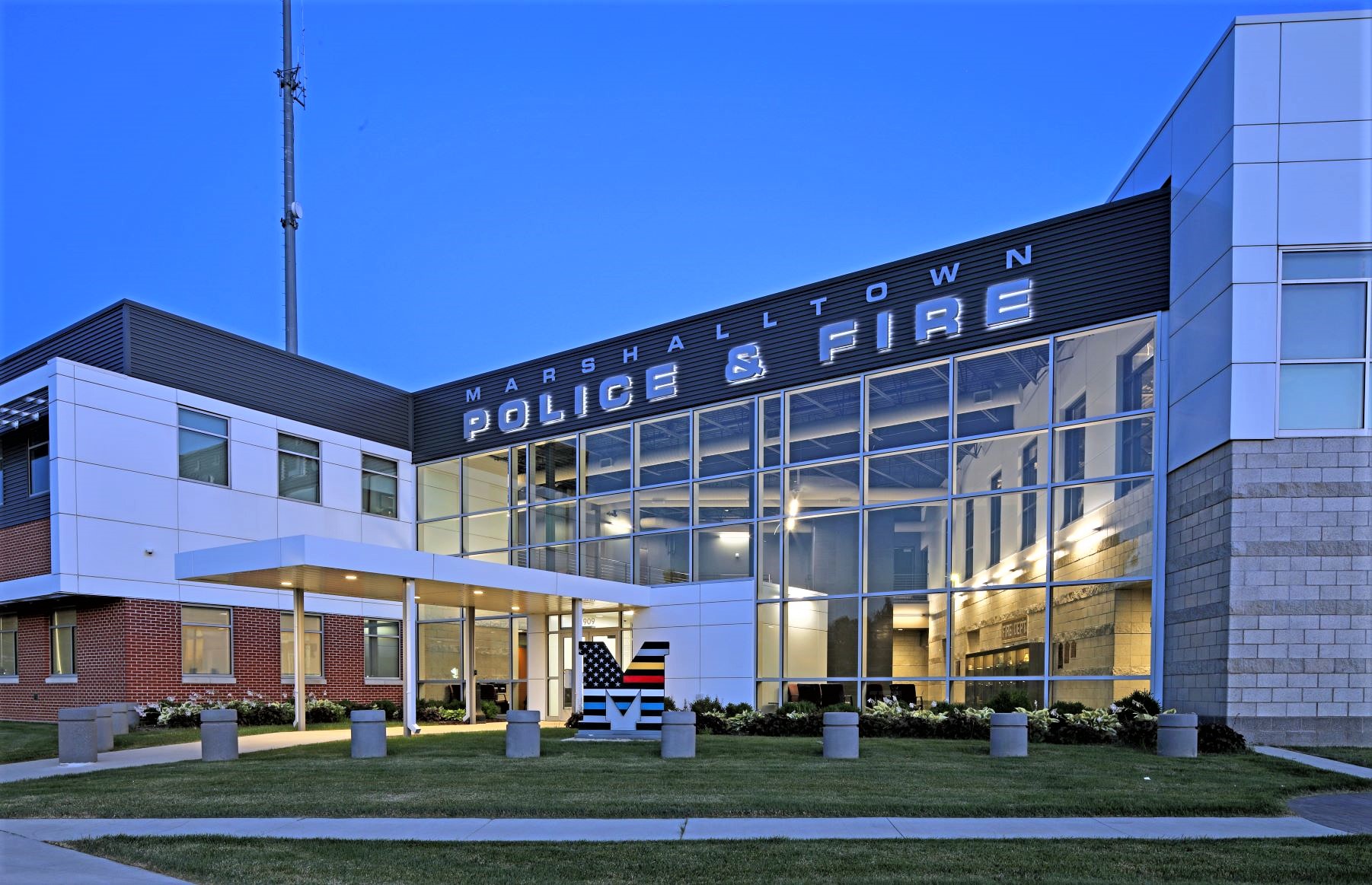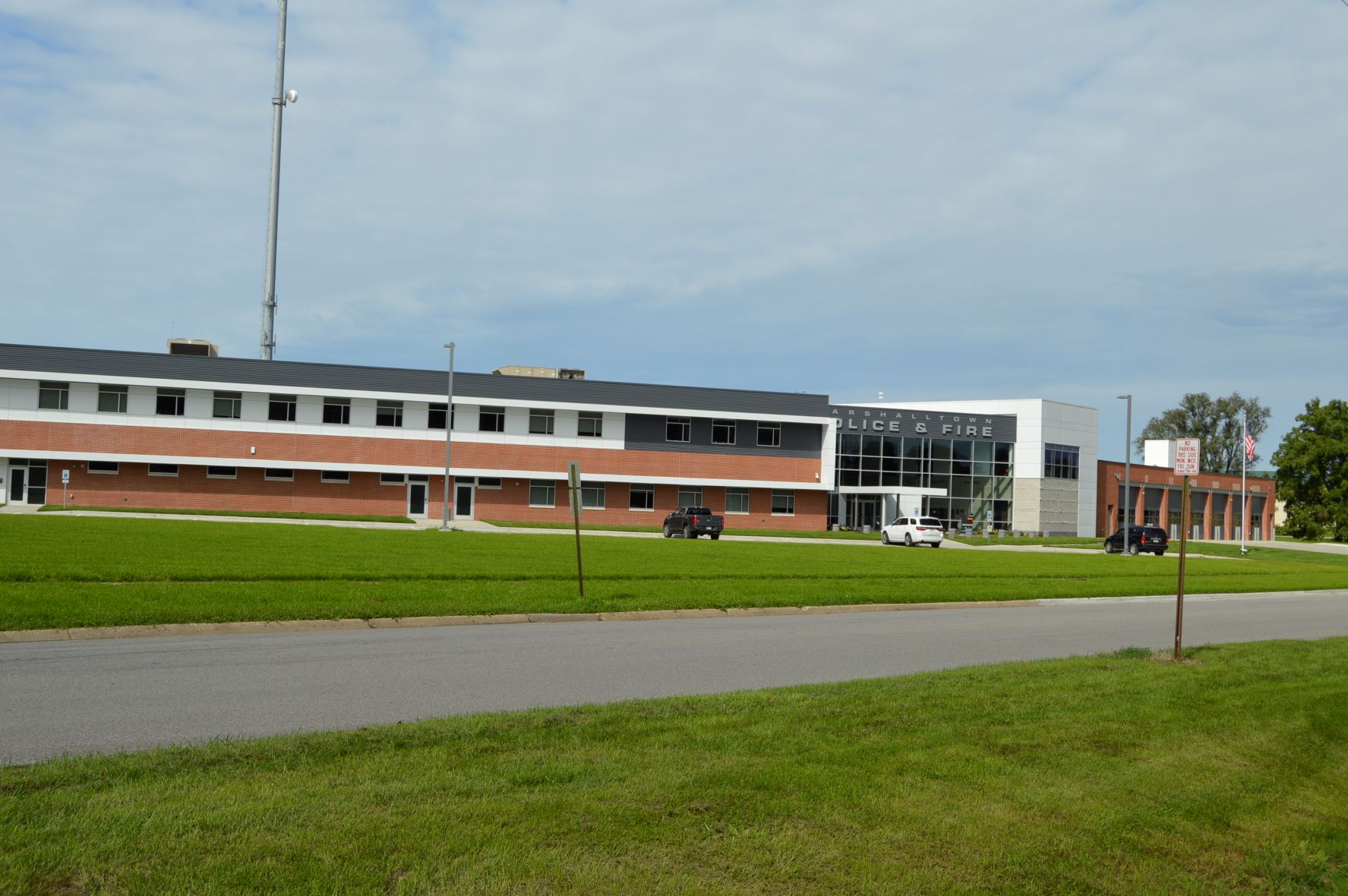 "I am pleased to take this opportunity and write this letter of recommendation for Prochaska & Associates, the Architects and Engineers who designed and delivered the new Police & Fire Headquarters Building for the City of Marshalltown, Iowa."
Client - City of Marshalltown
Over the decades, the City of Marshalltown operated their Police and Fire Stations out of separate 1930s and 1950s era buildings respectively. These outgrown facilities suffered from deterioration, functional and code compliance issues.
After previous failed attempts, the City of Marshalltown hired Prochaska & Associates to develop new options for resolving these Police and Fire Stations'.  Prochaska &Associates solution of a joint Police and Fire Headquarters facility, saved construction costs and, more importantly, provided long-term operational and maintenance savings.
Working with the Citizens Advisory Committee, Prochaska & Associates provided comprehensive evaluations of 16 potential sites. The final unique design allowed Fire apparatus vehicles access and exit drive-through bays to both streets, while a secure police vehicular sallyport access point was located at the southwest side of the building for the Police Department.