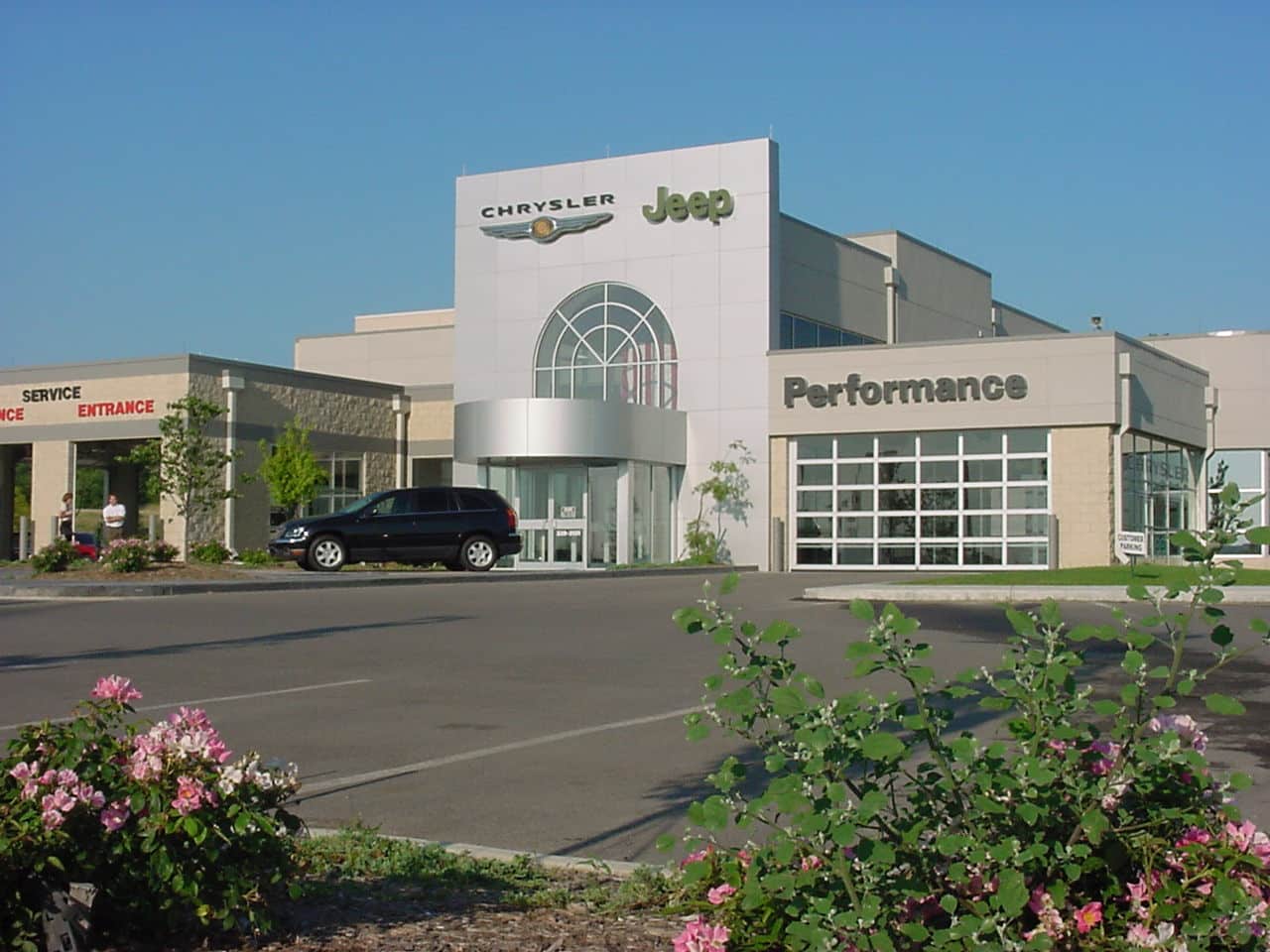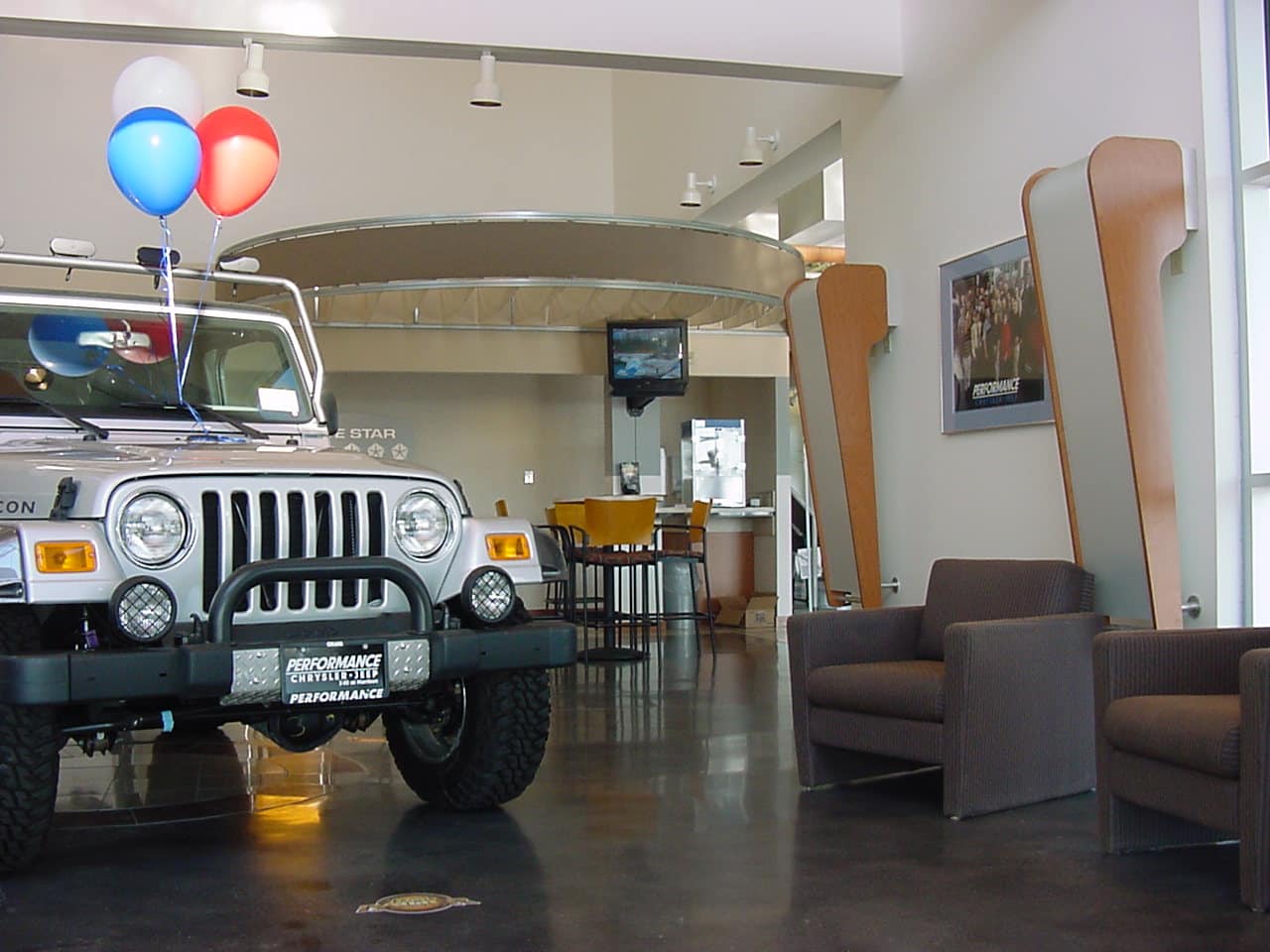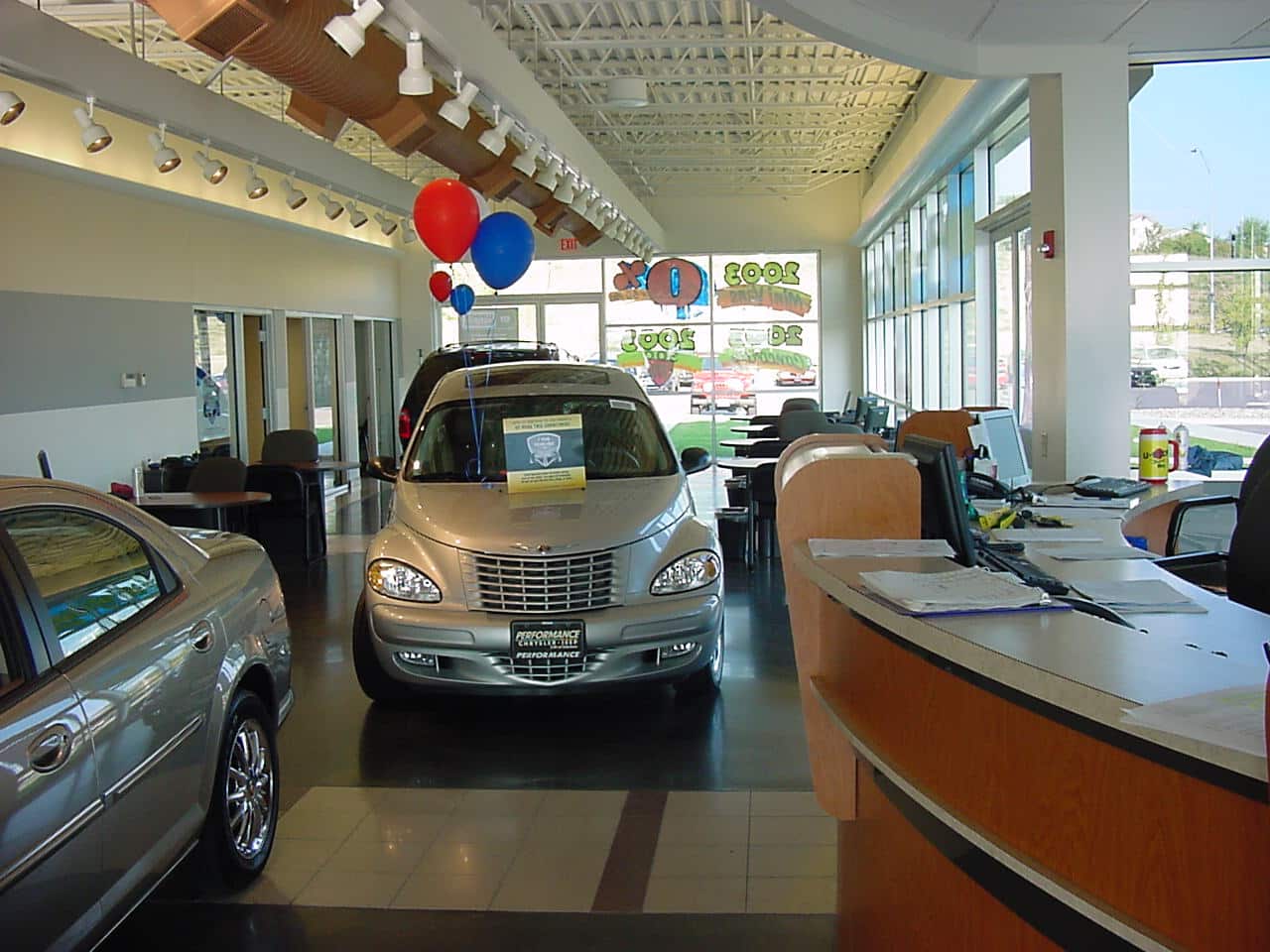 Client - Performance Chrysler
Like its Toyota neighbor at the Performance Auto Mall, the owner of Performance Chrysler charged Prochaska & Associates with enhancing the corporate Daimler Chrysler prototype design.   The result is a facility that respects the corporate prototype by providing a customer-oriented layout, complete with a five vehicle showroom, radiuses service, write-up area, new vehicle presentation bays, and a 13 stall service area, while exceeding the corporate prototypical metal building structure by the use of concrete masonry and synthetic plaster, all within a building footprint of 24,100 square feet.
Like the other properties at the Auto Mall, the dealership has superb visibility from adjacent roadways, with easy access from the 143rd Circle drive.  A distinctive 32 foot tall arched aluminum signage wall clearly identifies the building entrance.  Inside, customers are greeted by a dynamic, two story showroom, brightly lit from above by clerestory ribbon windows.