Location - Pagosa Springs, Colorado
Size/Capacity - 37,129 sq. ft.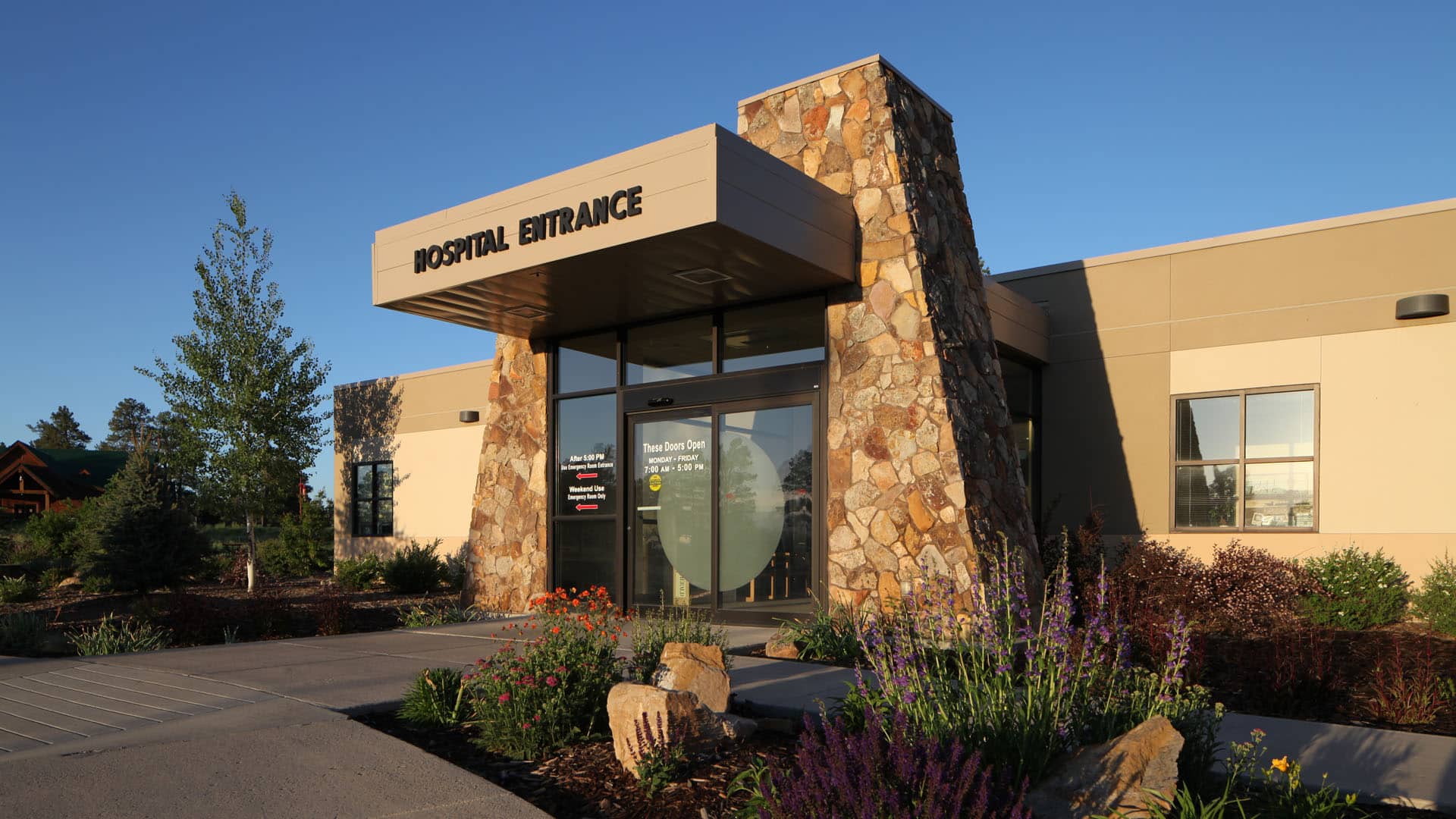 Client - Upper San Juan Health Service District
Nestled on the high plains of southwest Colorado with views of the beautiful San Juan Mountains in the distance, the new acute care hospital for the Upper San Juan Health Service District (USJHSD) in Pagosa Springs brings long awaited primary health care to this region's growing population of retirees, vacationing families and residents.
The new hospital facility attaches to an existing clinic building, which will be partially renovated to include both clinical and hospital functions. The adjacent clinic and the Pagosa area's southwest mountain theme influenced the design of the hospital's exterior stucco and stone finishes and their color. A steel framing system responds to both construction economy and future expansion flexibility, allowing the hospital to easily expand its services.
Interior finishes and details reflect a natural color palette that, combined with beautiful views of the surrounding landscape, create a peaceful, healing environment for patients and a welcome work place for staff. A signature "wavy" wall reaches from the main entrance past an open dining area to the nursing unit, reminding visitors of the community's name in the native Ute language – "healing waters".
The floor plan addresses both patient friendly access and staff efficiency by creating a simple circulation path to various diagnostic and treatment departments.