Size/Capacity - 66,000 sq. ft.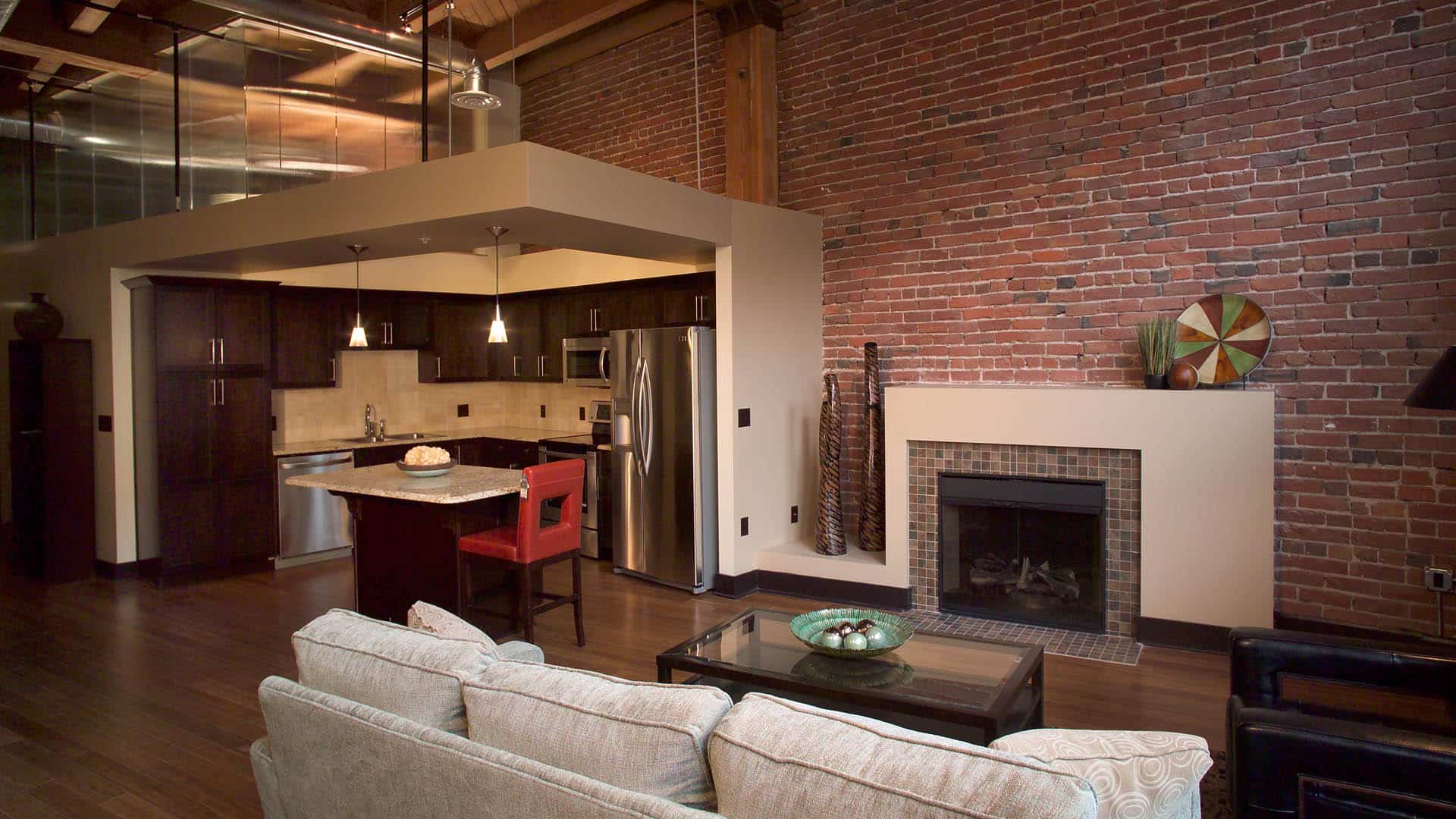 Client - T.S. McShane Limited Partnership
Once a six-story warehouse in the heart of downtown Omaha's commercial district, the P.E. Iler building offers prime commercial/residential space within the highly popular Old Market area. Prochaska & Associates converted the buildings second through sixth floors into upscale loft apartments with the basement renovated for their parking garage. With its large storefront windows, the building's first floor offer tremendous visibility for commercial tenants wanting exposure to the Old Market's many visitors. A new addition behind the building will provide vehicle access to the garage, tenant storage space, a new stair, an elevator, and an outdoor deck for tenant use. Due to its location in a historic district of Omaha, the project required conformance to strict guidelines for historic renovation as well as having to meet FHA requirements for residential use.
The one and two bedroom lofts offer five different floor plans per floor of over 1,400 square feet of space each. The distinctive, open floor plans of the apartments and the use of clerestory glass allow natural light to reach all areas of each tenant space. Mechanical equipment serving each unit can be accessed from the main corridor, allowing repairs to be made without entering the apartment.
The rich materials and a contemporary look of these lofts add a classy addition to Omaha's Old Market district. The preservation of the building and its historic detailing contributes to the area as Omaha's most popular downtown attraction.