Size/Capacity - 10,730 sq. ft.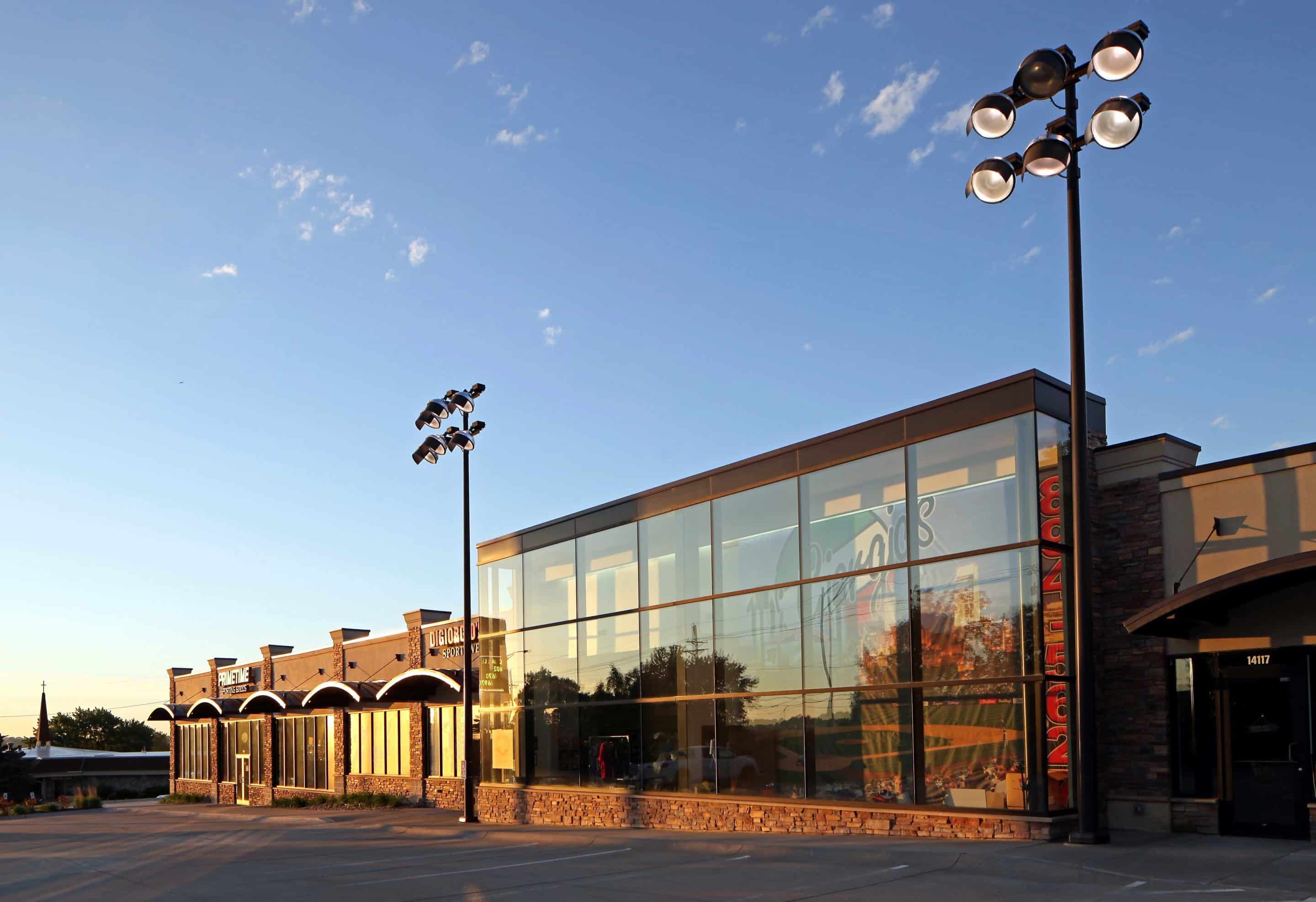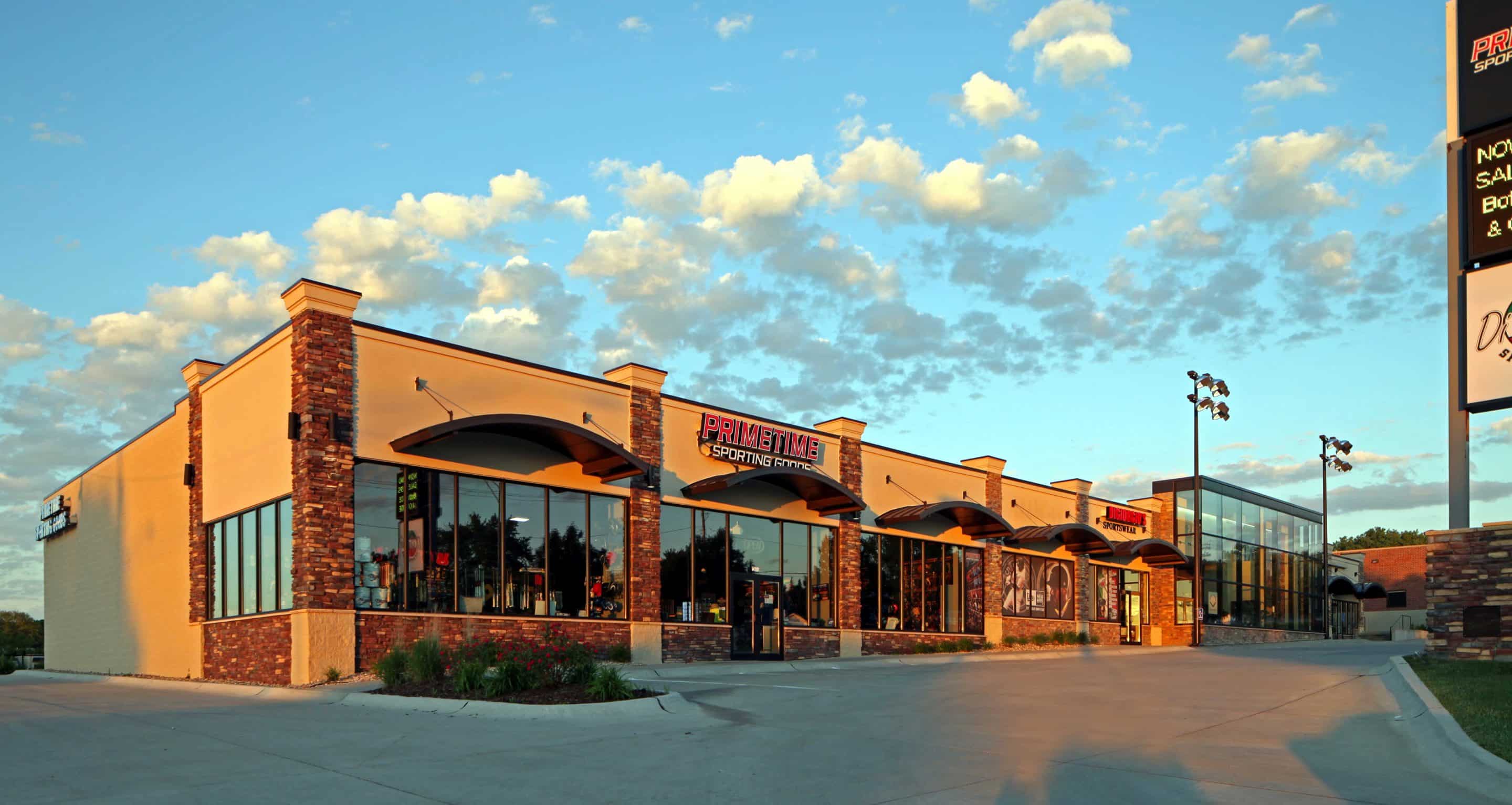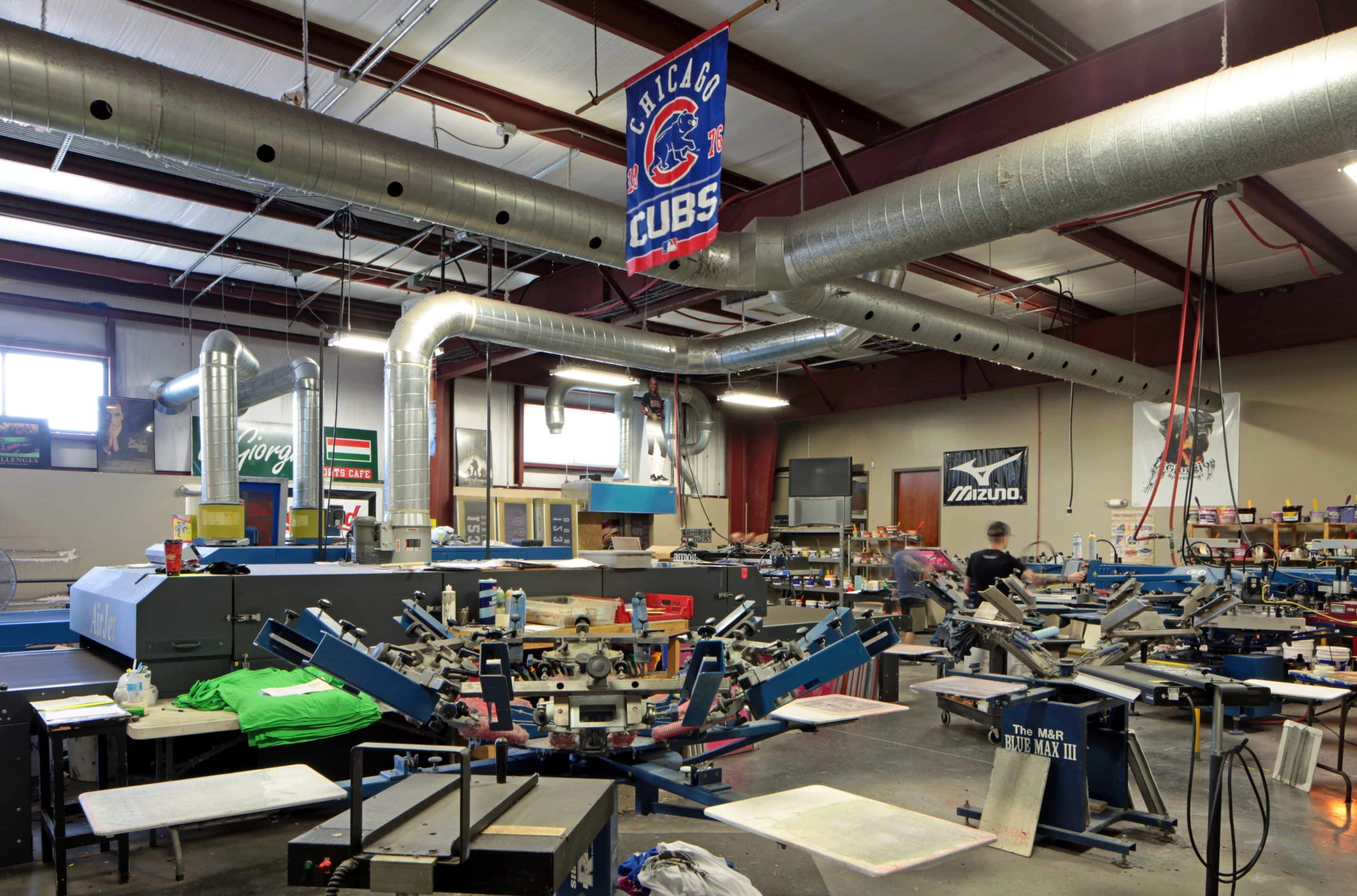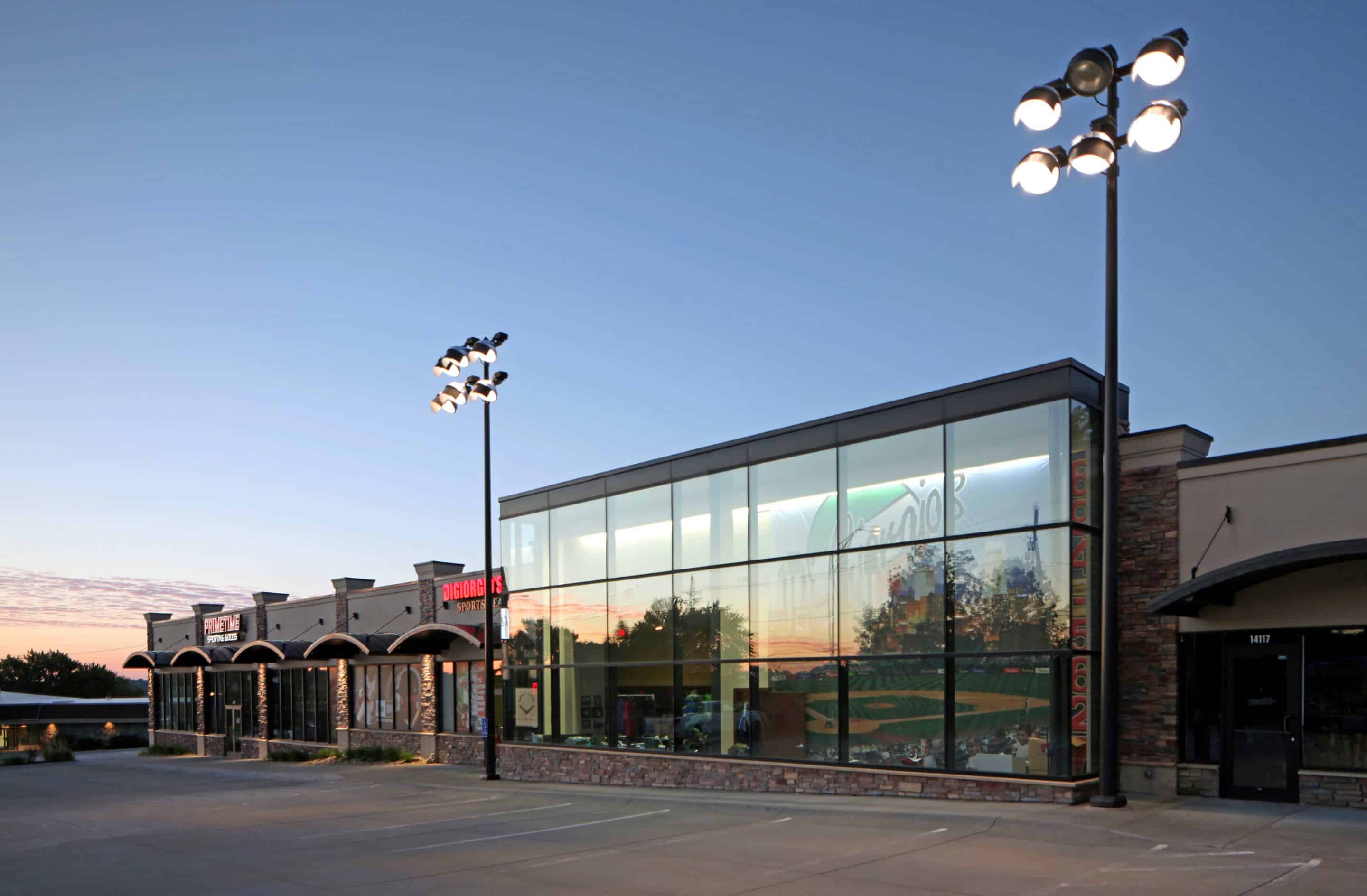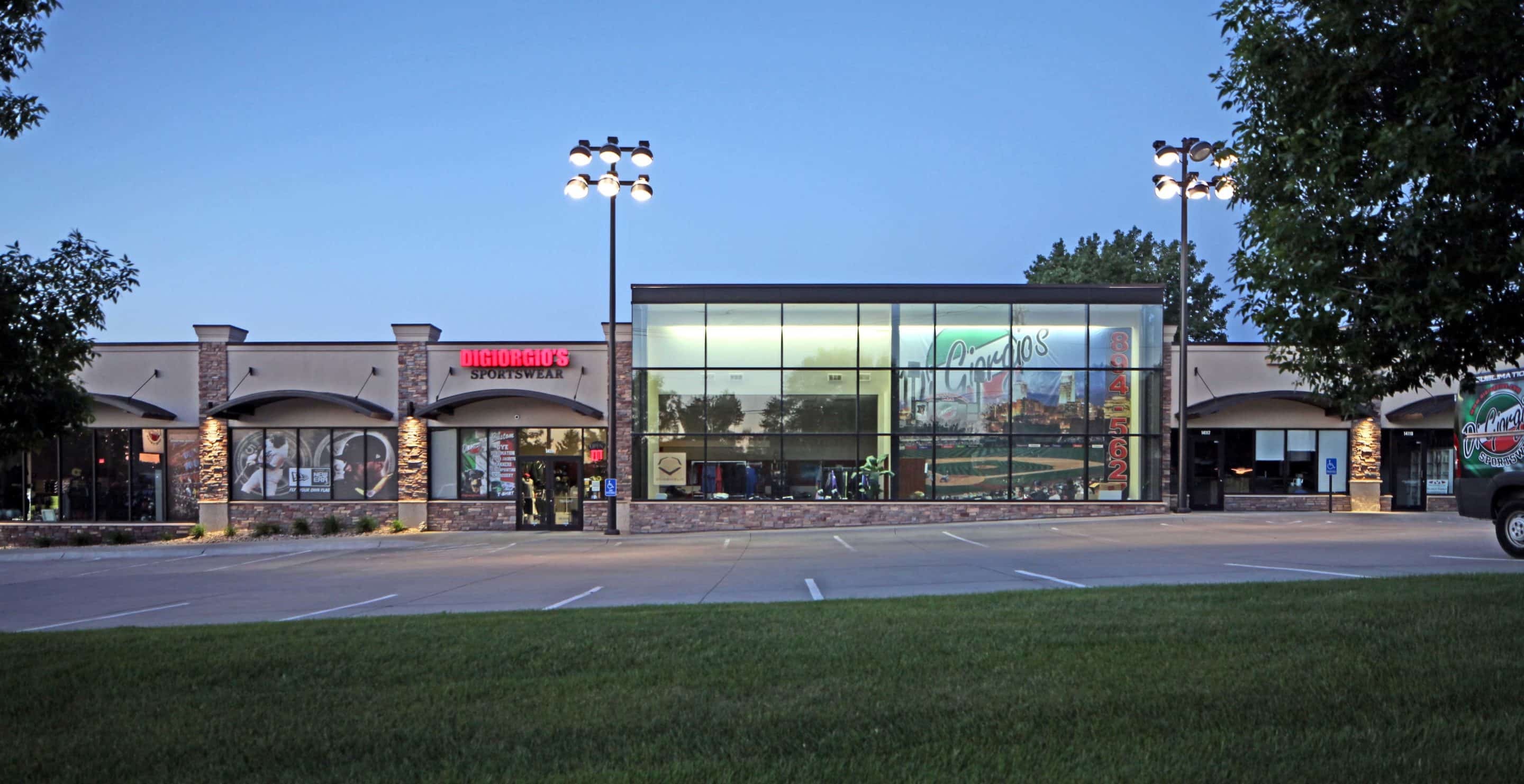 Client - DiGiorgio's Sportswear
DiGiorgio's Sportswear, a family run business providing high quality custom apparel and merchandise throughout the Midwest.  Prochaska & Associates worked with the family and staff to design their store to include Retail, Sales Displays, Cashiers, Offices, Graphics, Printing Area, Dark Room, Storage, Receiving Area, Restrooms and Break Room keeping two unfinished bays for future expansion or leasing income.  Our services included site work and parking.  Natural light and visual display.  Even the exterior lighting suggests a sports theme.   Custom apparel and uniforms are screen printed, embroidered or dye-sublimated by DiGiorgio's, including pants, bags, boxers, uniforms, vests, jackets, sweatshirts, hats, chef coats, sport shirts, baby doll shirts, jerseys, socks, magnets, squeeze bottles, t-shirts and hoodies.