Location - 138th & Discovery Dr.
Size/Capacity - 25,049 sq. ft.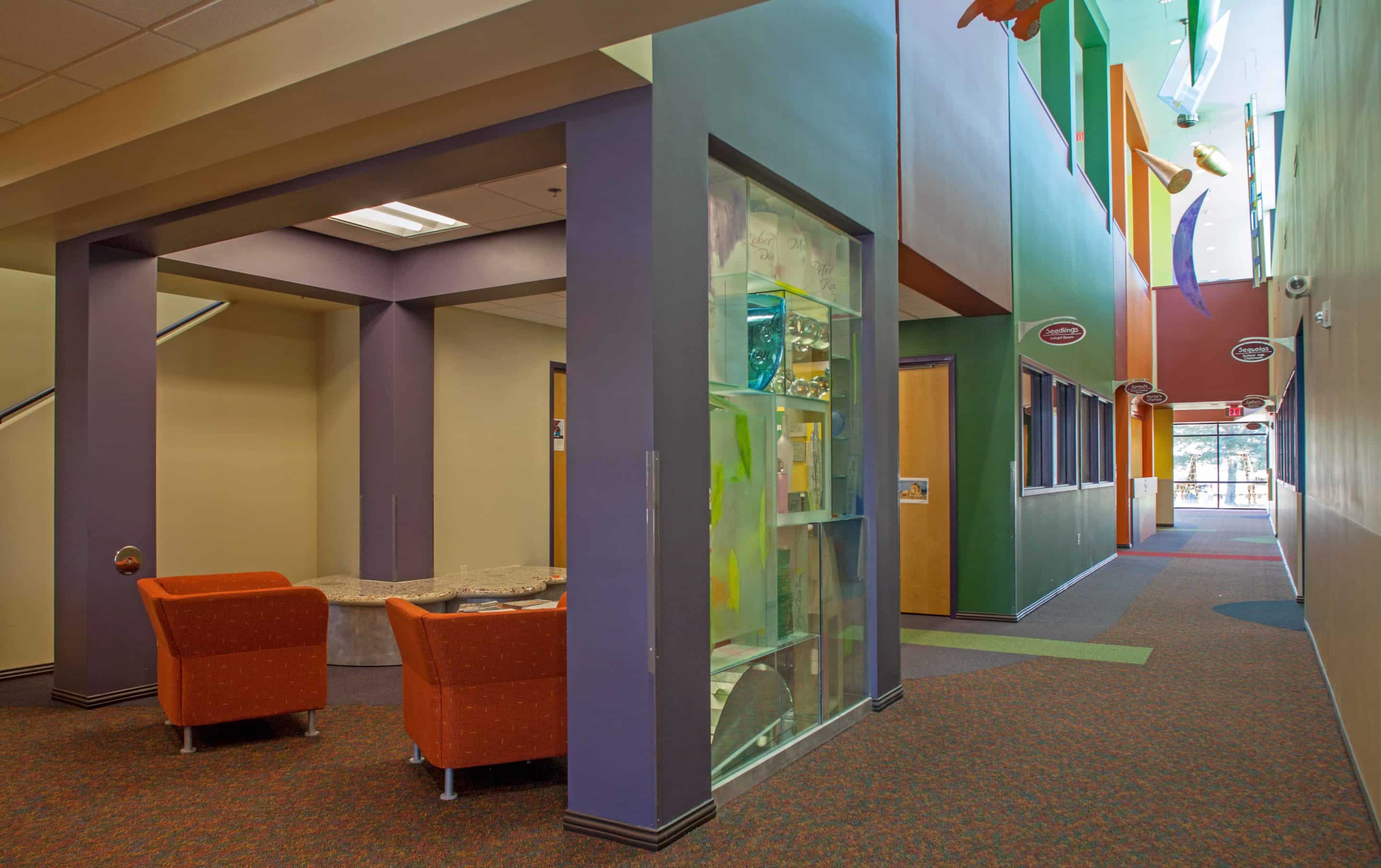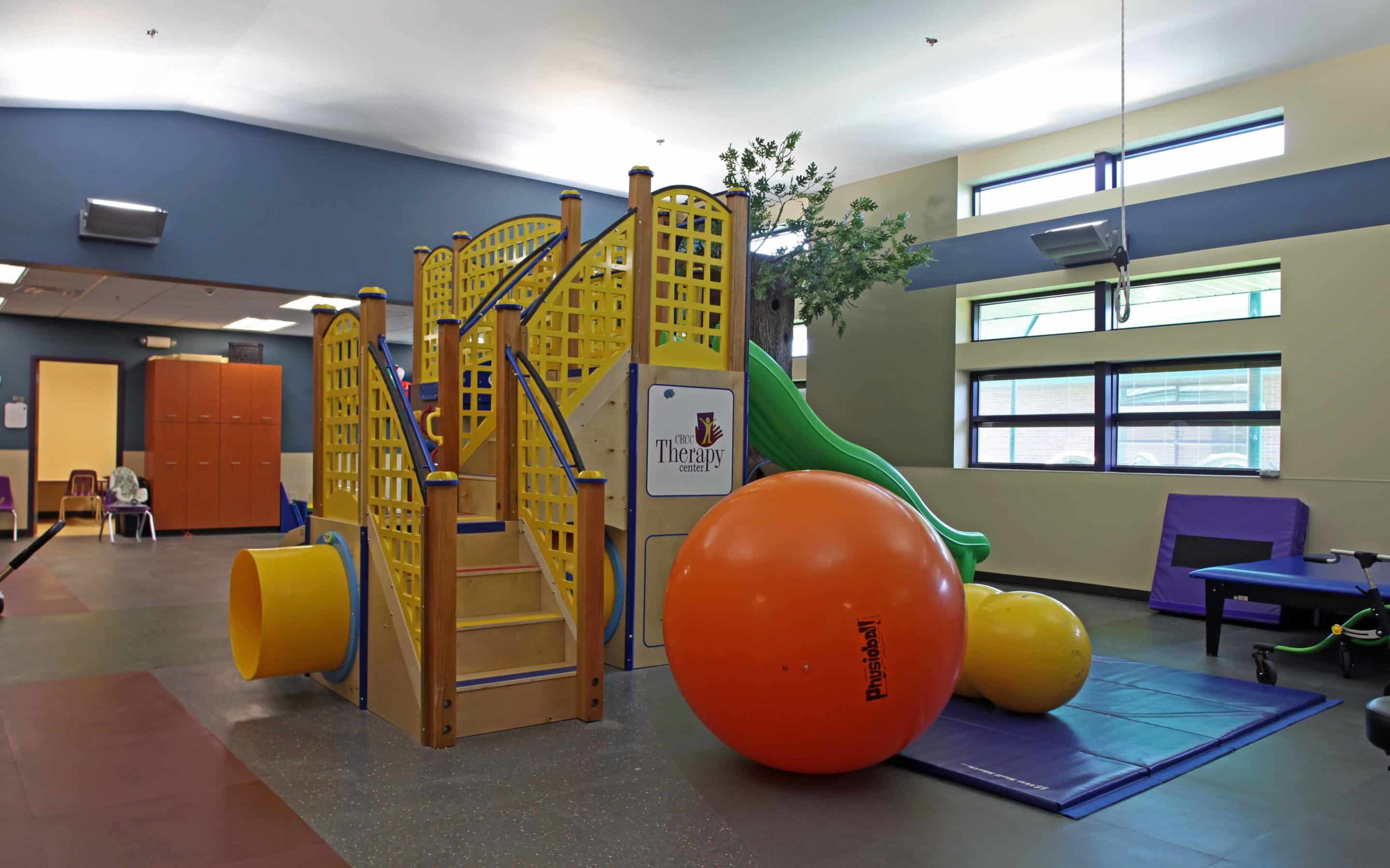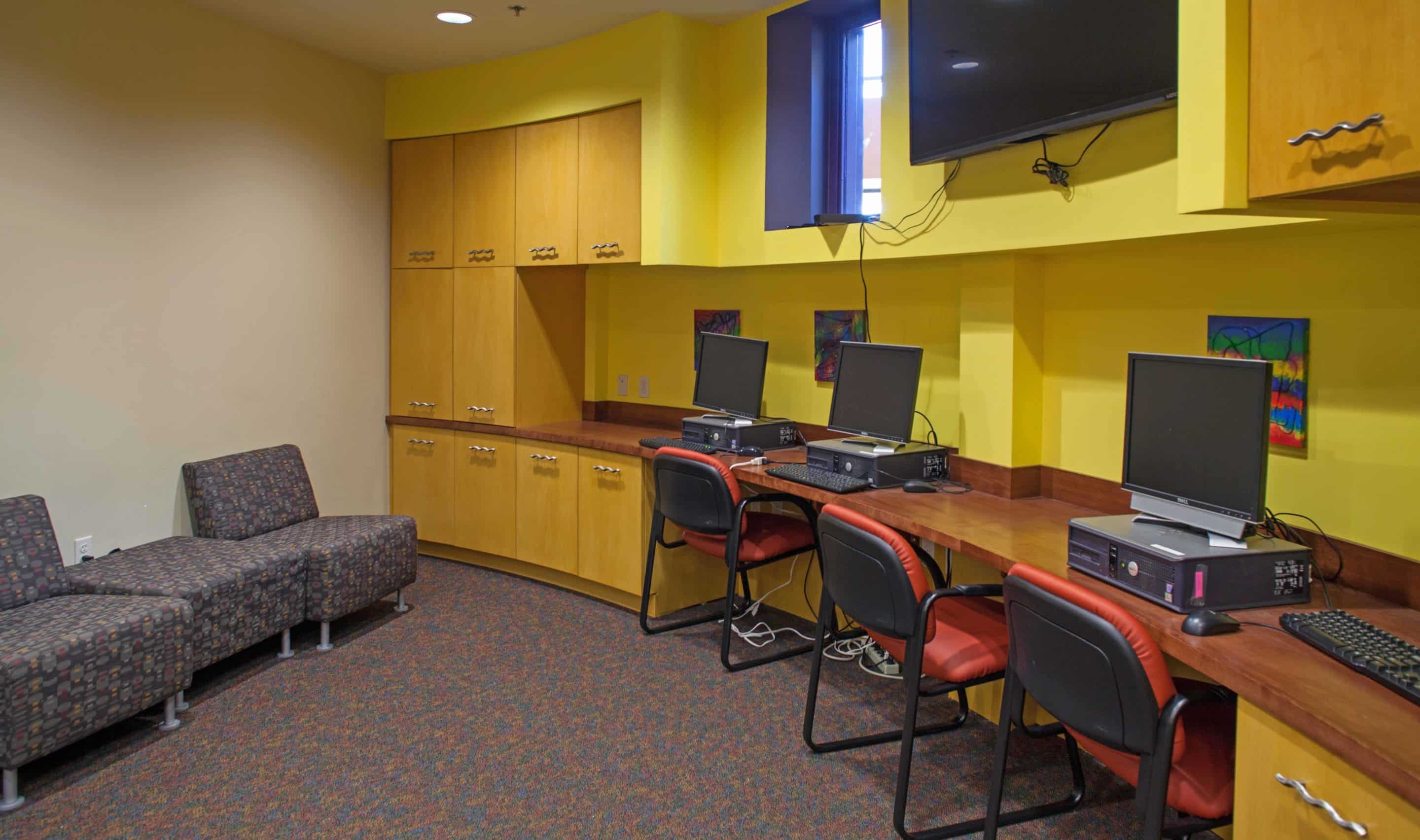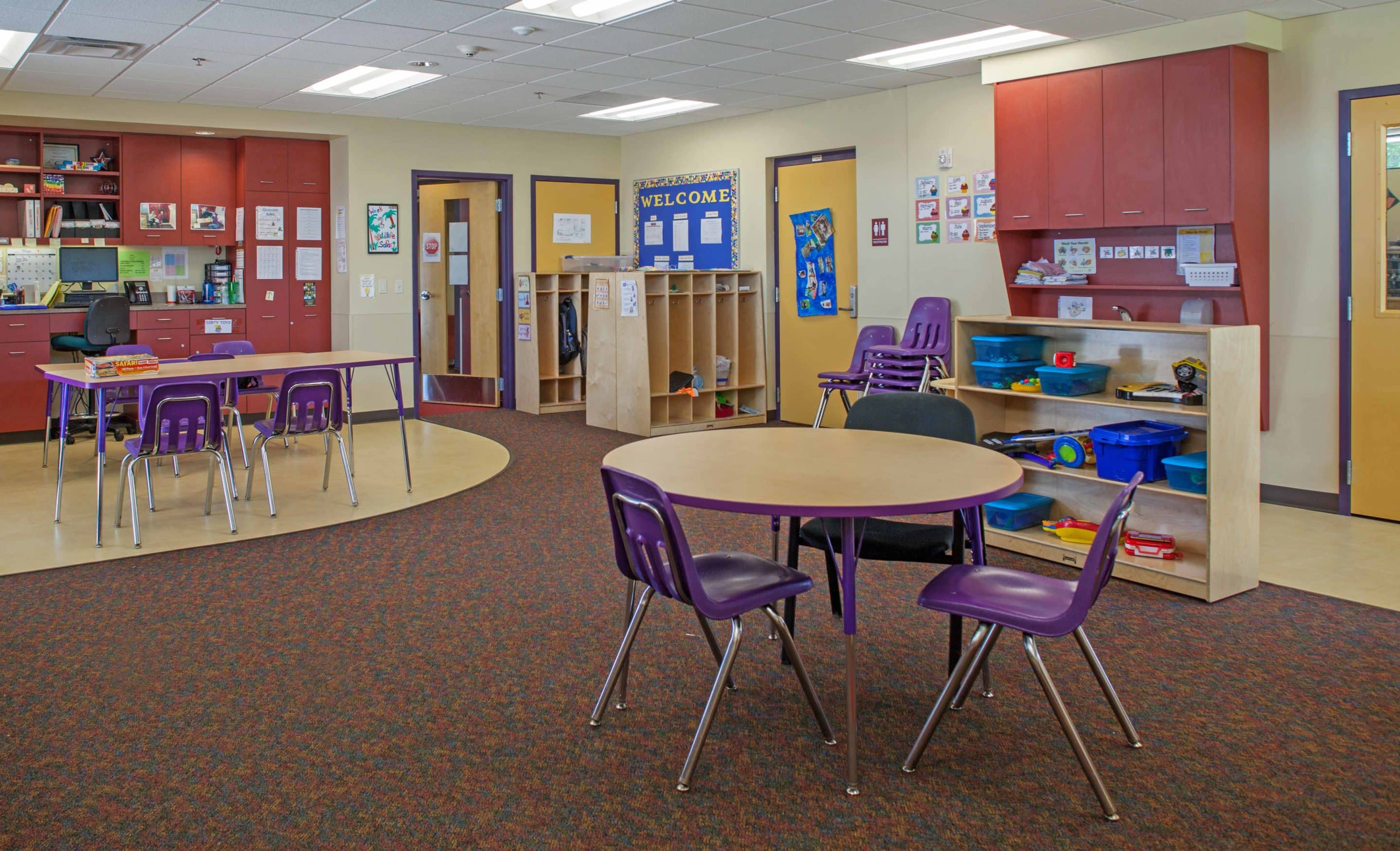 "My purpose for writing this letter is to simply say thank you on behalf of Children's Respite Care Center for your support!  Your support of CRCC makes an enormous difference in the lives of hundreds of families with special needs children and has allowed us to expand the services we offer in this community"
Theresa M. Fitzgerald – President/CEO
Client - Children's Respite Care Center
The administration of Children's Respite Care Center asked Prochaska & Associates to design their second new facility location in Omaha after the success of their first new building.  For recognition, the second location was intended to visually relate to the first location.  The new facility provides care for children with special needs ranging in age from infants to teenagers.  In an effort to create a dynamic, non-institutional setting, classrooms are organized along a central space naturally lit with clerestory windows.  This area provides the primary circulation through the building and houses a number of common functions such as the library, the multi-sensory room and the multi-purpose room.  The center includes a physical therapy wing with a gym and treatment rooms.  The exterior is organized around an undulating central roof that provides an entrance canopy at one end and covers the central common space inside.  This roof creates the highly recognizable identity that the Children's Respite Care Center desired.