Size/Capacity - 17,000 sq. ft.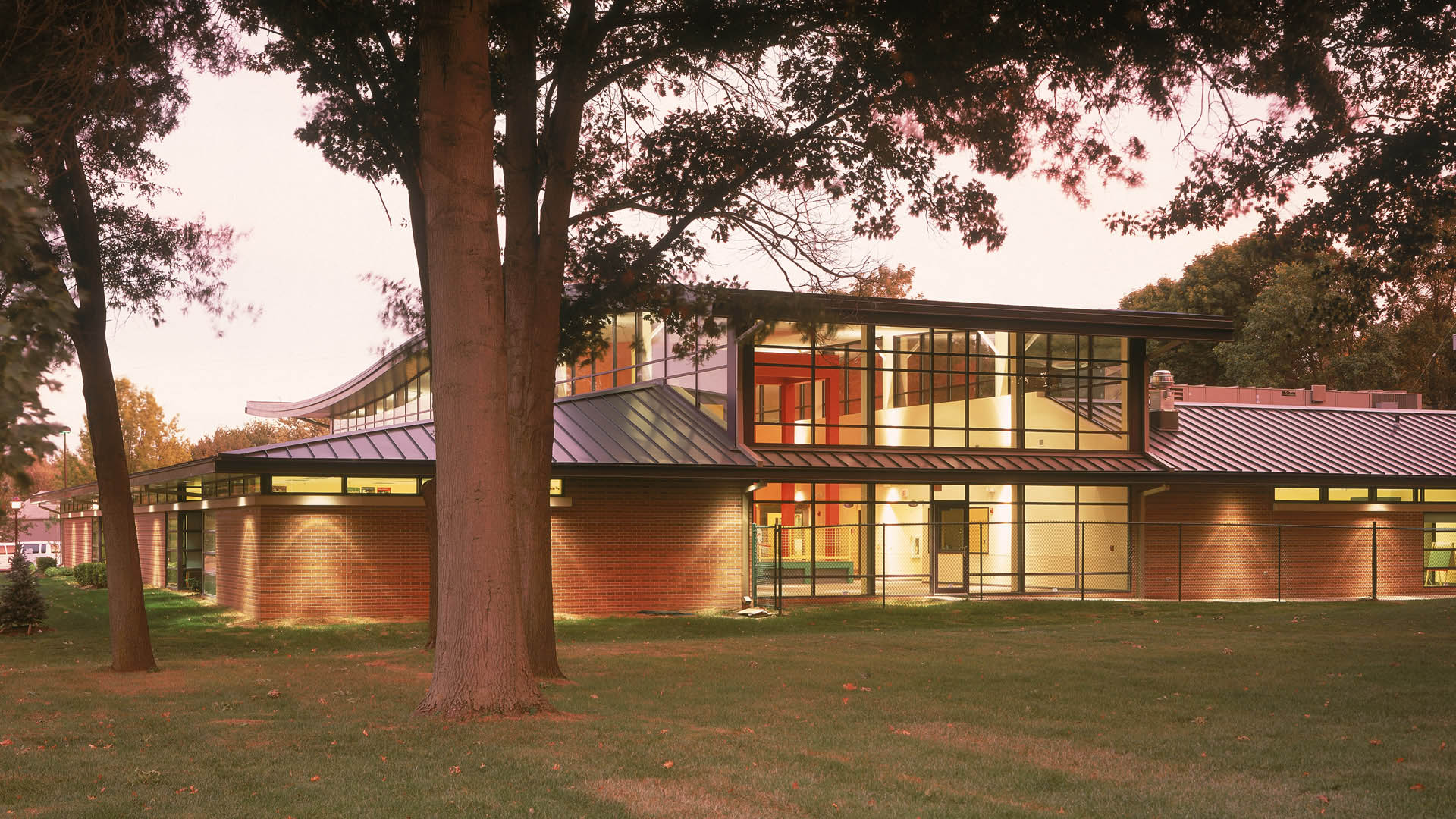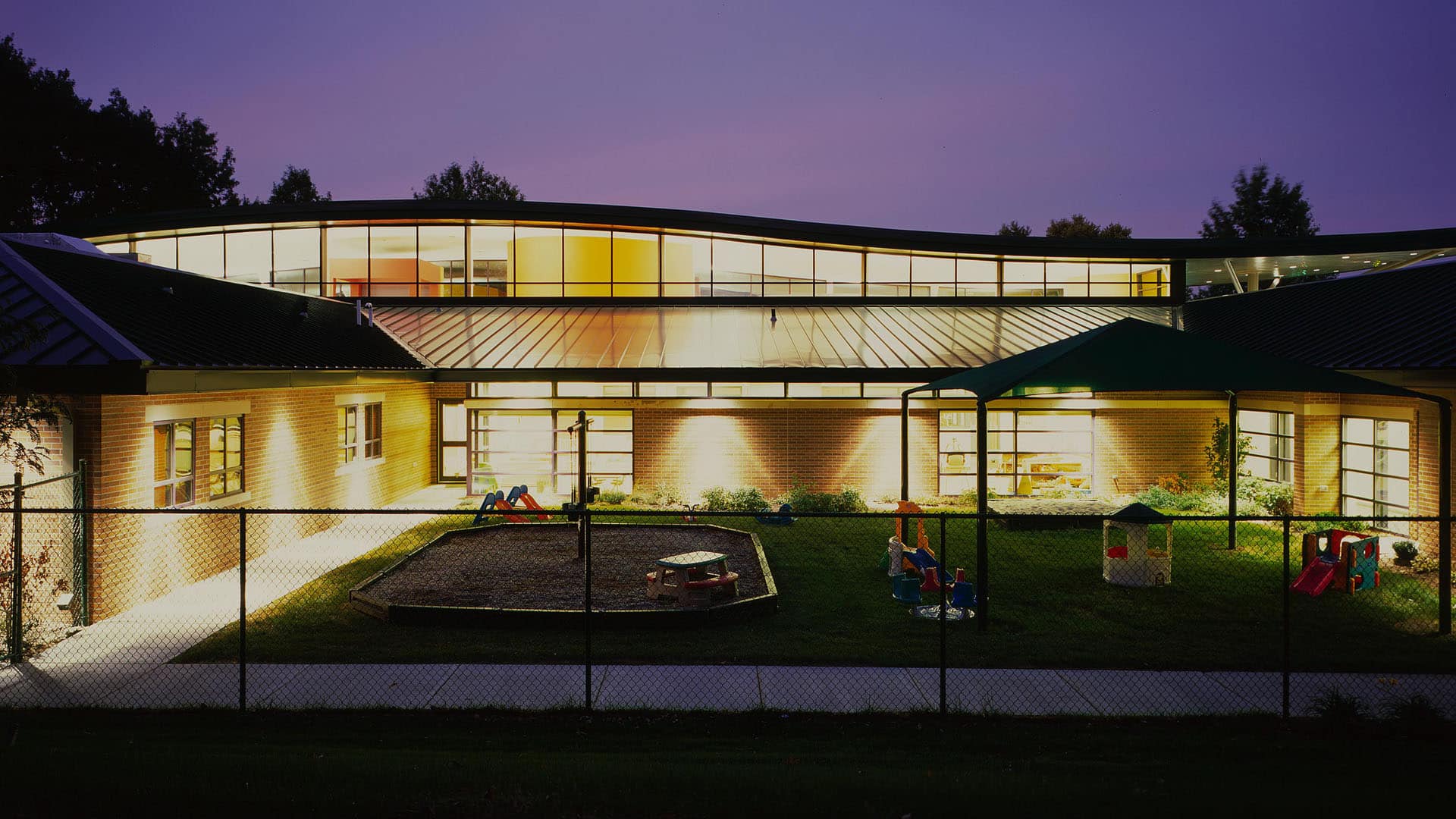 Client - Children's Respite Care Center
Children's Respite Care Center provides daycare for special needs children ranging in age from infants to teenagers. In an effort to create a dynamic, non-institutional setting, Prochaska & Associates organized the class rooms along a central space naturally lit with clerestory windows. This area, along with providing the primary circulation through the building, houses a number of common functions such as the library, the multi-sensory room, and the multi-purpose room. The center will also provide 24-hour care on the weekends for up to four children. Two wings of this 17,000 SQ. FT. building enclose an outdoor playground adjacent to the infant area.
The exterior is organized around an undulating central roof that provides an entrance canopy at one end, and covers the central common space inside. This roof creates the highly recognizable identity that the Children's Respite Care Center desired.